India's Jindal Steel and Power posts record sales in September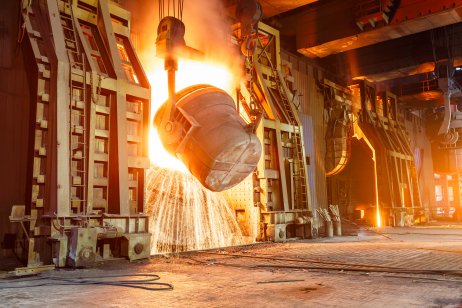 Jindal Steel and Power (JSPL) is reporting record steel sales. Steel sales volume at the Indian steel and power manufacturer topped 2 million tonnes for the first time in any quarter, reaching 2.13 million tonnes in the three months ended 30 September, according to an exchange update.
Volume increased 10% compared to the previous year's second quarter sales of 1.93 million tonnes and was 32% higher than the sequential June quarter. The increase came despite sluggish domestic demand due to ongoing monsoon in the country, JSPL said.
Exports surge
Exports continue to boost sales. Exports made up more than 40% of JSPL's sales in the reporting quarter, up from 38% in the comparable year-ago quarter, and 34% in June quarter.
Steel production rose to 1.93 million tonnes in the September quarter, posting a modest 5% annual growth from 1.84 million tonnes in the prior year quarter.
Inventory levels continue to decline as sales volume surpassed production for the third consecutive month in September.
Raw material security
"JSPL's strength lies in its dedicated team which is defying all odds and continues marching on the growth path. JSPL now has better raw materials security, which will add significant value to the company. One of our Australian coking coal mines is operational and we are expecting the first shipment on November 21," JSPL Managing Director V R Sharma said.
"It will reduce our coking coal dependency significantly. JSPL has been shortlisted as preferred bidder for Kasia (Odisha) iron ore mine by Government of Odisha which will further enhance our raw material security. We are fully committed and believe in India's growth story," Sharma added.
Preferred bidder
Last month, JSPL said it was declared as the preferred bidder for the mine with a resource of 278 million tonnes of iron ore.
An infrastructure conglomerate, JSPL has a presence in the steel, power and mining sectors. It had invested about $12bn (INR900bn) across the globe.
Shares of JSPL, which opened nearly flat at INR418.45 on Tuesday, closed marginally up at INR421.50 on the National Stock Exchange.
Read More: India's services sector activity expands a second month