India's Hindalco (HINDALCO) reports record quarterly profit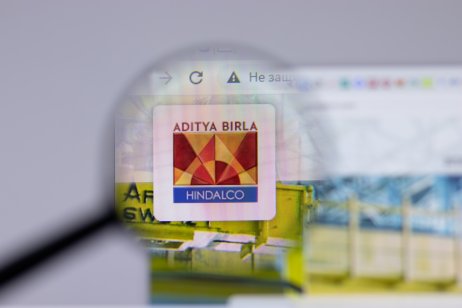 India's integrated metals producer Hindalco Industries (HINDALCO) clocked its best-ever quarterly net profit and operating profit as the company leveraged the rise in demand from economic revival with optimum product mix, according to an exchange filing released on Friday.
Hindalco, the second-biggest company of the Aditya Birla conglomerate, reported a consolidated net profit of INR34.17bn ($455mn), higher by 783% from the same period last year and 23% more from the quarter ended June 2021.
Total consolidated revenue for the quarter rose 52.5% on-year to INR476.6bn and 15% from the preceding three months, the company said in an exchange filing. Novelis – Hindalco Industries' biggest subsidiary – recorded a quarterly net profit of $244mn, a 54% increase from the previous year period.
The unit's revenue was $4.1bn, higher by 38% from the previous comparable period, helped by higher shipments, global aluminium prices and market premiums. Shipments rose on the back of surging demand across product markets leading with the beverage packaging and speciality products.
Copper, aluminium production
Copper production in the latest quarter was 38% on-year higher at 100kt (kiloton) while copper metal sales were at 110kt as against 75kt in the same period last year. Higher volumes, better operational efficiencies and improved by-product realisations pushed the revenue from the copper business to INR95.87bn, up 101% on-year.
Revenue from the aluminium business stood at INR78.12bn, higher from INR47.96bn in the prior-year period. The aluminium business recorded an output of 322kt against 307kt in the corresponding quarter.
"Our record-breaking performance this quarter is an affirmation of our fully integrated business model, which powers our performance in both upstream and downstream markets. Hindalco reported standout performances across all business segments. Our product-rich portfolio strategy continues to deliver results across diverse market scenarios. It encourages us to keep building the downstream asset base and expand our market footprint," said company managing director Satish Pai.
In late trade, shares of Hindalco Industries traded 3.39% higher at INR468.95 on the National Stock Exchange.
Read more: Tata Steel profit up on demand and price increase