India's HCLTECH and apoBank to buy German IT consulting firm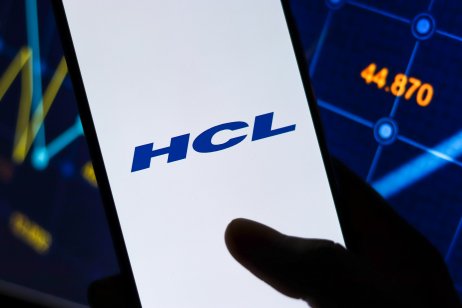 Shares of India's HCL Technologies (HCLTECH) dropped on Thursday, a day after the company said it will acquire German technology consulting firm Gesellschaft für Banksysteme.
The stock fell some 1.42% to INR1,155 in morning trade on the National Stock Exchange (NSE), valuing the Indian software giant at around INR3.14trn ($41.6bn).
In an 8 December stock market statement, HCLTECH said it will partner with Germany's largest co-operative bank Deutsche Apotheker- und Ärztebank eG (apoBank) to buy Gesellschaft für Banksysteme (GBS) from Atruvia AG.
The €99,000 ($112,181) transaction is expected to close in January 2022 and is subject to regulatory approvals. A deal will see HCL and apoBank control 51% and 49% of GBS respectively. The lender is currently a 10% shareholder in GBS.
A strategic move
"HCL's existing strengths, combined with GBS' portfolio, will enable HCL to expand within the German financial services sector", the statement noted.
"HCL and apoBank will leverage GBS' in-depth knowledge of the cooperative banking sector and regulatory expertise to offer next-generation services to its clients. This collaboration is in line with HCL's investments in a local delivery model supported by a highly-skilled German workforce", it added.
"Germany is one of the largest economies in Europe and is, therefore, a strategic region for HCL," said Sudip Lahiri, senior vice president and head of financial services, Europe, HCL Technologies. "…There's a great alignment between both organisations and together with GBS, HCL will further augment expertise in the financial services portfolio which will expand our footprint in the region."
"GBS will continue to be part of the IT ecosystem to service the cooperative banking sector and will support and collaborate with Atruvia to service our joint clients," said Martin Beyer, board spokesman and head of corporate development, Atruvia.
HCL Technologies employs over 1,800 people across eight offices in Germany, who serve 18 of the DAX 40 companies.
Read more: Mahindra (M&M) and Reliance BP Mobility ink EV partnership