India's Greenlam Industries surges on stock split proposal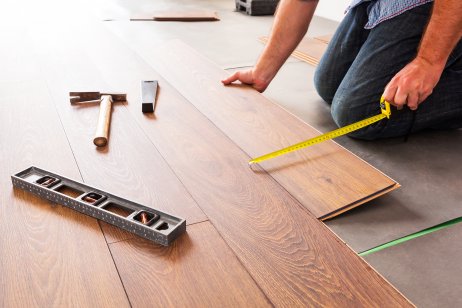 Shares of India's Greenlam Industries surged on Friday on news that the company's board of directors would meet next month to contemplate a stock split.
The counter, which rocketed 18.6% in intra-day trade, finished 7.31% higher at INR1581.95 on the National Stock Exchange (NSE) in an otherwise downbeat market, valuing the company at around INR38bn ($507.32m).
This was after the maker of laminates and decorative veneers told the bourses that its board will meet on 13 December 2021 "to consider and approve the proposal to sub-divide/split the face value of equity shares of the company from a face value of INR5 per share to a face value of INR1 per share or in such manner as may be determined" by the company's board.
The proposal is "subject to the approval of the shareholders of the company and such other approvals as may be required", according to a 25 November regulatory filing.
Latest quarterly performance
New Delhi-based Greenlam's founders decreased their holding in the firm from 54.9% to 53.9% in the quarter ended 30 September.
For the July-September quarter, the manufacturer of engineered doors and wooden flooring reported an 11% on-year increase in consolidated profit on a 57% year-over-year growth in consolidated revenue from operations. But rising input costs and delays in passing on costs to customers, among other things, resulted in lower gross margins.
Profits for the three months to 30 September 2021 stood at INR207m on revenue of INR4.54bn, according to a separate stock market statement.
The period, the second quarter of the ongoing Indian financial year, saw its subsidiary firm Greenlam South initiate steps to secure approvals to build a new factory in the Andhra Pradesh state. Once operational, the plant, coming up on a 66.49-acre patch, would be able to produce 1.5 million laminate sheets or boards a year.
Read more: ICRA accelerates India air passenger traffic growth