India's Grasim Industries (GRASIM) sees Q2 profits jump 41%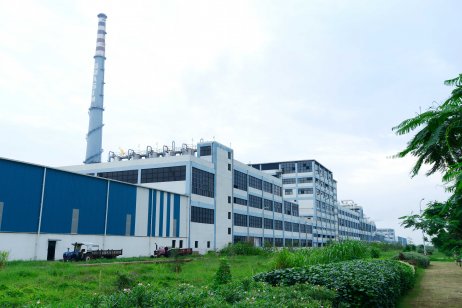 India's Grasim Industries reported strong earnings for the quarter through September on Friday, with a healthy growth in revenues.
The Aditya Birla Group flagship said its consolidated profit after taxes in the three months to 30 September shot up 41% year-on-year to INR13.59bn.
Earnings before interest, tax, depreciation and amortization (EBITDA) during the quarter increased 19% year-on-year to INR42.82bn, per a 12 November regulatory filing.
Revenue rose 26%, at INR225.64bn for the period under review, the second quarter of the ongoing Indian financial year, which ends in March.
Rising demand
"The demand momentum picked up in Q2FY22 and has continued thereafter across all businesses," the company informed its shareholders.
"Backed by strong demand, realisation and volumes have improved in key businesses, offsetting the cost increase," it added.
Grasim manufactures a wide range of products including concrete, chemicals, viscose staple fibre (VSF) and textiles. Subsidiary Ultratech Cement is India's largest cement producer.
Viscose sales
The holding company's VSF business logged "strong operational and financial performance driven by demand momentum and a better product mix. [It} recorded the highest ever total sales volume with domestic sales volume, back to the pre-pandemic level in Q2FY22," said the statement.
Textile products' demand in India saw a "significant bounce back during Q2FY22 with the onset of the festive season, phased reopening of schools and offices, and increased sourcing of textiles from India by global brands as a part of the China+1 strategy," the company said in a separate presentation to shareholders.
Paints expansion
The company also informed shareholders that it has purchased land at five locations in India, as part of its foray into paints manufacturing.
"Basic engineering and detailed engineering contracts have been awarded for all project sites. Ordering of major equipment is in progress; civil work [will] commence post environmental clearances," the presentation added.
Earlier in the day, Grasim's shares finished 0.76% higher at INR1,858.45 on the National Stock Exchange (NSE), valuing the company at around INR1.22trn.
The stock has advanced some 99% so far this year.
Read more: Burger King India (BURGERKING) sees a smaller quarterly loss