India's GPT Healthcare files IPO papers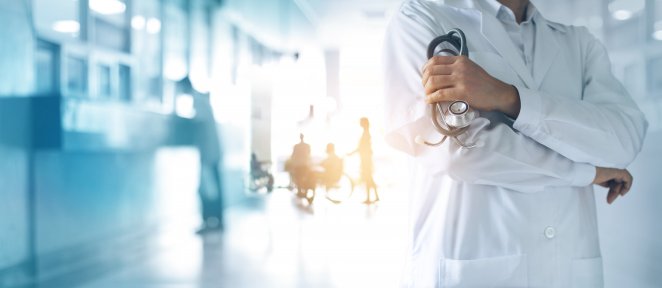 India's GPT Healthcare, which operates and manages mid-sized multi-specialty hospitals under the ILS Hospitals brand, has filed early papers with the Indian market regulator to raise funds through an initial share sale.
The company's initial public offering (IPO) would comprise issuance of fresh shares of up to INR175m ($2.32m), according to a web posting by SBI Capital Market, a manager to the issue.
The IPO also includes an offer for sale (OFS) by existing investors of up to 29.89 million shares.
IPO details
While the firm is yet to finalise the per-share price for the IPO, the company would be looking to raise about INR450m-INR500m ($59.8m-$66.4m), according to a report by United News of India.
As a part of the OFS, BanyanTree Growth Capital II, a private equity firm based in Mauritius, will exit the company by selling all of its 26.08 million shares. Further, GPT Sons Pvt Ltd, an investor in the company, will offload up to 3.8 million shares. At present, GPT Sons holds a 67.34% stake and BanyanTree Growth Capital II a 32.64% stake in GPT Healthcare.
The company would use the proceeds from the fresh issue to purchase medical equipment amounting to INR132m over the next two years, and for general business purposes.
IPO managers
Dam Capital Advisors and SBI Capital Market are the managers to the IPO.
GPT Healthcare began as an eight-bed hospital at Salt Lake, in the eastern city of Kolkata, in 2000. Today it operates a network of three hospitals under the ILS Hospital brand in West Bengal state and one in Tripura, with a total capacity of 556 beds.
The company attends to over 35 specialties and super-specialties such as internal medicine, diabetology, gastroenterology, orthopaedics and joint replacements, interventional cardiology, neurology, neurosurgery, paediatrics and neonatology.
GPT Healthcare financials
For the financial year ended March 2021, GPT Healthcare's net profit nearly doubled to INR210.9m from INR109.6m recorded a year ago. Its total income rose 15.17% to INR2.49bn in fiscal year 2021, primarily due to the increases in income from hospital services, from INR2.17 recorded during the previous fiscal year.
Read more: Indian stocks look firm even as Asia open mixed