India's Exide Industries (EXIDEIND) to make Li-ion cells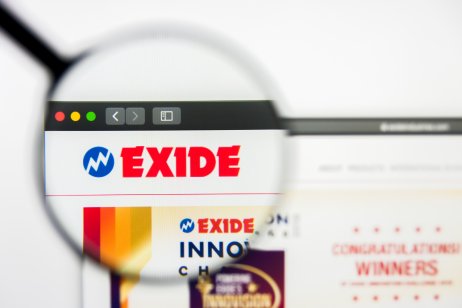 Exide Industries, India's biggest battery maker, announced Tuesday that it will foray into lithium-ion (Li-ion) cell manufacturing.
Exide Industries, which dates back to 1947, the year India gained independence, said its board of directors has decided to build a plant to manufacture multi-gigawatt lithium-ion cells.
"We have now planned to setup a multi-gigawatt lithium-ion cell manufacturing plant and to participate in (India's) production-linked incentive (PLI) scheme for ACC manufacturing… Cell manufacturing is an integral part of the lithium-ion battery (production) chain, and we believe (a new) plant will enable us to be more cost-competitive and better serve our esteemed customers," said Exide Industries' chief executive Subir Chakraborty.
The seller of automotive batteries also said it will partake in a federal government programme that seeks to put together an advanced chemistry cell (ACC) manufacturing ecosystem in the country. Details will follow, the company informed shareholders in Tuesday's statement.
Exide has a market capitalisation of around INR133bn ($1.76bn) on the National Stock Exchange (NSE), where its shares have dropped some 18% so far this year.
Looking towards the future
"The (Indian) government is pushing electric vehicle manufacturing through a supportive policy framework and by providing incentives to the manufacturers in this space. As a result, lithium-ion battery-based storage solutions will gain prominence, for both automotive and industrial applications," Chakraborty said.
"…The company has already set up a state-of-the-art factory (in a joint venture with Leclanche SA of Switzerland) which is equipped with fully automated lithium-ion assembly lines for battery packs and modules. The factory has already started production and shall be offering energy solutions that are scalable and eco-friendly," Chakraborty told the bourses."
India's ACC battery scheme
The National Programme on Advanced Chemistry Cell Battery Storage, announced in May, seeks to develop 50 gigawatt hour (GWh) of ACC and 5 GWh of "niche" ACC manufacturing capacities in the nation. The planned outlay for the scheme, which aims to reduce import dependence, is INR181bn ($237m).
The administration will select ACC battery storage manufacturers from a transparent competitive bidding process. Once notified, a firm will have to build and commission its factory within two years. Government incentives will be disbursed thereafter, over a period of five years, per a 12 May Cabinet statement.
Read more: Inflation watch: India bans futures trade in key commodities