India's Edelweiss Financial Services rise after INR4.56bn fundraise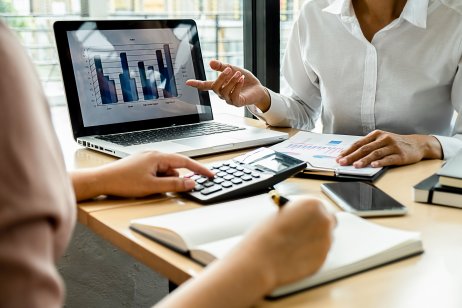 India's Edelweiss Financial Services (EFSL), part of the Edelweiss Group, has raised INR4.56bn ($61.40m) through public issuance of non-convertible debentures, it said in a press statement on Monday.
Shares rise
Shares in Edelweiss Financial Services rose 4.31% to touch INR 75.05 during early trades. The company has allotted 4.56 million debentures of INR1,000 each. The first tranche of the issue was closed on 22 December 2021, ahead of the scheduled closure on 27 December 2021.
"The consistent positive feedback to our NCD issues reassures us of the faith bestowed by the investors. The subscription to the issue was very good and we closed it earlier than planned," said Rashesh Shah, the Edelweiss Group Chairman.
Good interest
Income from retail and high net worth individuals (HNI) was INR3.62bn, with good interest from existing investors.
The issue saw interest from investors across series and tenures offering annual, monthly and cumulative interest options, with the effective annual yield ranging from 8.75-9.70% per annum, it added.
NCDs are used by corporations to raise funds, with investors subscribing to them eligible for coupon payments. NCDs cannot be converted into company equity or stocks. There were more than 16,000 applications from across the country for the NCDs. Almost 46% of the total issue size was subscribed for five and 10-year tenures.
Rating
The NCDs were rated 'CRISIL AA-/Negative' (CRISIL double A minus rating with negative outlook) by Crisil Ratings, the S&P Global company, and "ACUITE AA/Negative" (ACUITE double A rating with negative outlook) by Acuite Ratings and Research, a local ratings firm.
Equirus Capital Private was the lead manager to the issue. The NCDs are listed on BSE.
Read more: India to keep interest rates steady till October: Equirus