India's Droom Technology files early papers for IPO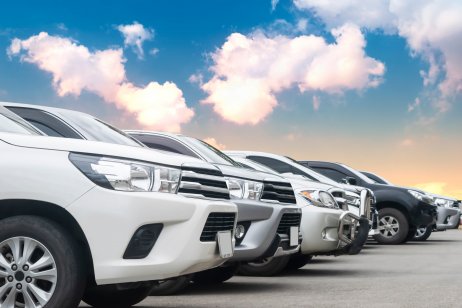 Indian automobile e-commerce platform Droom Technology has filed preliminary papers with the domestic market regulator to raise INR30bn ($403m) through an initial stake sale to the public.
The Initial Public Offering (IPO) comprises a fresh share issue of up to INR20bn and an Offer For Sale (OFS) of up to INR10bn, according to a web posting by Axis Capital, a banker to the issue.
Droom Pte Ltd, the holding company based in Singapore, would tender up to INR10bn through the OFS, the Draft Red Herring Prospectus (DRHP, or early papers) showed.
Pre-IPO private placement
The company might also look at a private placement of INR4bn before the IPO. If such a placement is completed, the fresh issue size will be reduced to a corresponding extent, it added.
Droom would use INR11.50bn of the IPO proceeds to fund organic growth and INR4bn for its inorganic growth initiatives.
Droom is a technology and data science company that facilitates the buying and selling of automobiles online. For the six months ended 30 September 2021, the company had received 89.27 million visits on its website and app, and has 20,725 auto dealers in 1,151 cities.
At time of writing, it lists 278,807 used vehicles for sale in 11 categories, with a total value of INR146.49bn, and has sold 56,412 vehicles.
Second online automobile firm
On completion of its IPO and successive listing, Droom Technology would become the second Indian auto sales website to go public after CarTrade.
The online auto classifieds platform CarTrade Tech began trading on Indian bourses in August, with its shares listing at INR1599.80 on the National Stock Exchange. The company had debuted at a discount of 1.12% compared with its listing price of INR1618, stock exchange data showed.
Issue managers
ICICI Securities, Axis Capital, Edelweiss Financial Services, HSBC Securities and Capital Markets (India) and Nomura Financial Advisory and Securities (India) are the managers to the issue.
Read more: India's Veranda Learning Solutions files early papers for IPO