India's Canara Bank logs near three-fold jump in profits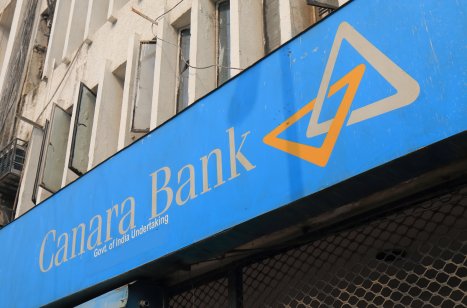 India's Canara Bank reported a near three-fold jump in profits on Tuesday for the quarter to June 2021, on the back of a decline in bad loans.
The lender, in a regulatory filing on 27 July, said its standalone net profit nearly tripled to INR11.77bn ($158.1m) year-on-year for the three months ended 30 June.
Total income in the said quarter rose marginally to INR212.10bn from INR206.85bn in same period last year.
Non-performing assets
Bengaluru-headquartered Canara Bank's gross non-performing assets (NPAs) dipped to 8.5% of gross advances as of 30 June, against 8.84% a year ago.
Net NPA ratio also decreased in the June quarter, to 3.46%, from last year's 3.95%, said the statement. Furthermore, the bank announced plans to raise INR90bn through a mix of debt and equity to boost its capital base, which is needed to fund business growth in the ongoing Indian financial year.
Shares rise
Canara Bank's stock finished 1.4% higher at INR148.70 apiece on 27 July on the National Stock Exchange, logging its highest close in a month, after the robust earnings update. The state-owned lender has a market capitalisation of INR245.12bn.
The provider of consumer and business loans also said its provision coverage ratio (PCR), or the percentage of funds that a lender sets aside for losses from bad debts, improved to 81.18% in June, from 78.95% in June 2020, the statement added. A higher ratio benefits a bank. Meanwhile, its capital adequacy ratio, or the ratio of a lender's capital to its risk, stood at 13.36% in June 2021.
During the June quarter 2020, Canara Bank amalgamated rival Syndicate Bank into itself.
Read more: India's Aptus Value Housing Finance gets approval to launch IPO