India's Blue Star gains after breaking ground on new factory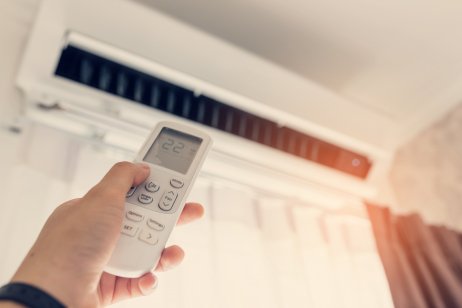 Shares of Indian air-conditioning company Blue Star jumped on Wednesday on news the firm broke ground on its new factory in the southern Andhra Pradesh state.
Blue Star's stock shot up 5.1% to INR939.20 ($12.67) in morning trade on the National Stock Exchange after it told shareholders that construction of the new INR5.5bn ($74.2m) production facility started this morning.
The factory, Blue Star's sixth, will be built in phases on a 20-acre patch in Andhra Pradesh's Sri City. The first phase of 30,000 square meters will be ready by July 2022 and the plant will primarily manufacture room air conditioners (ACs) with a maximum capacity of 1.2 million ACs per year, as per a 29 September regulatory filing.
The Sri City site is closer to the country's southern ports, and that provides for "speedy and efficient logistics management" the company said.
Scaling up manufacturing operations
Leveraging the Indian government's production-linked incentive scheme, subsidiary Blue Star Climatech "has filed an application for manufacturing of heat exchangers and sheet metal components" at the upcoming facility.
"Setting up this plant is a part of our strategic initiative to significantly scale up our manufacturing operations by investing in world-class 'Industry 4.0' manufacturing facilities," Blue Star's managing director B Thiagarajan commented.
"…we are well on our trajectory to become one of the largest Indian manufacturers in the AC and refrigeration industry," he added. The manufacturer of kitchen and medical refrigeration products has a market capitalisation of INR88.22bn. The counter has advanced some 14% this year.
Blue Star, which also makes vaccine transporters, operates more than 6,000 stores across the sub-continent.
Read more: Vodafone and Aditya Birla to rescue Indian joint venture