India's Apollo Hospitals soars on four-fold jump in profits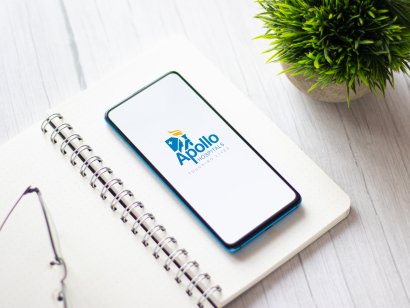 Shares of India's Apollo Hospitals Enterprise shot up on Monday on the back of its exceptional earnings for the quarter ending 30 September.
The stock surged some 10.2% to INR5,147.55 in afternoon trade on the National Stock Exchange (NSE) after the firm reported an over-four-fold jump in consolidated profit after tax at INR2.47bn ($33.3m) for the three months to 30 September.
The nation's largest hospital chain said it benefitted from a 46% year-over-year increase in inpatient numbers to 120,105 during the period, which is the second quarter of the ongoing Indian financial year that ends in March.
Revenues soar
Consolidated revenues jumped 34.6% year-over-year to INR37.17bn for the quarter, and 51.6% for the half-year period at INR74.77bn, per a 12 November regulatory filing.
Apollo said its average revenue per occupied bed, excluding vaccinations, registered a 15% year-over-year growth in the six months to 30 September at INR44,186.
The company handled over 200,000 digital consultations through the Apollo 24/7 mobile application during the quarter. The app is "best positioned to become the largest digital health platform", according to a separate presentation provided to investors. The group also operated 4,292 pharmacies countrywide as of 30 September.
Acquisition of Excelcare
During the quarter, the healthcare provider acquired a majority stake in a 180-bed hospital, Excelcare, in the north-eastern Assam state for an enterprise value of INR2.1bn. The target is a profitable multi-speciality facility.
Excelcare, commissioned in 2017, is the "market leader in the cardiology segment" in the city of Guwahati and the deal would "further strengthen" Apollo's "leadership position in the hospital space", the firm informed shareholders.
Apollo Hospitals Enterprise has a market capitalisation of around INR735bn on the NSE, where its shares have advanced some 112% so far this year. The founders held 29.82% of the company's stock as of the September quarter.
Read more: India's consumer price-based inflation up on vegetable prices