India's Penna Cement Industries to raise over $200m via IPO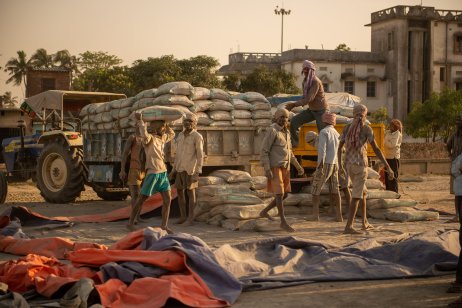 India's markets regulator has approved Penna Cement Industries' proposal to raise funds through an initial public offering (IPO) of its shares in Mumbai.
In a notification on 14 October, the Securities and Exchange Board of India (SEBI) said Hyderabad-headquartered Penna Cement – a manufacturer of ordinary and blended cement with a strong brand recall in southern and western India – can go ahead with its plan to raise around INR15.5bn ($205.7m, €177.3m, £149.9m) from a stock-market floatation.
The stock sale includes a fresh issue amounting to INR13bn and an offer for sale (OFS) of up to INR2.5bn by co-founder PR Cement Holdings, which owns 33.41% of the company. Part of the funds raised will be utilised to repay INR5.5bn of debt, Penna said in a media statement emailed to Capital.com.
Axis Capital, ICICI Securities, Edelweiss Financial Services, Yes Securities (India) and JM Financial have been appointed bankers to the IPO.
Domestic cement industry
India's cement production is expected to grow by 12% during the ongoing financial year ending in March 2022.
This growth is bolstered by pent-up demand, the need for rural housing and a pickup in infrastructure development, said the country's Investment Information and Credit Rating Agency (ICRA).
Cement output during the quarter through June was 82 million metric tonnes, down 12% from the previous quarter, after several states imposed curbs on business activity to check the spread of coronavirus infections.
Penna's production plants
Penna Cement Industries, which has been in business for 27 years, had an aggregate manufacturing capacity of some 10 million tonnes per annum (MTPA) as of March 2021, according to the statement.
In 2019, the company acquired Sri Lanka-based Singha Cement, which operates a packing terminal in Colombo. The move was part of Penna's port-based distribution strategy.
The company's revenue from operations stood at INR24.76bn for the financial year through 31 March, 2021. Operating profit for that fiscal year was some INR4.8BN, the statement added.
Read more: "Indian realty, infrastructure firms may sparkle this week"