India's Godavari Biorefineries gets regulatory nod for IPO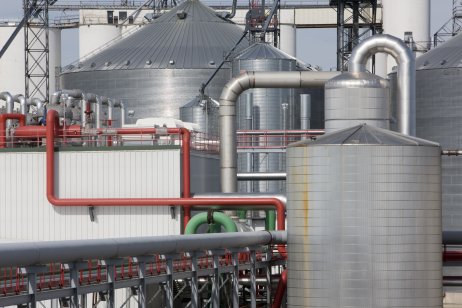 India's Godavari Biorefineries, a producer of ethanol and ethanol-based chemicals, has received approval to raise funds through an initial stake sale to the public, according to a regulatory web posting.
The company was issued an observation letter by market regulator Securities and Exchange Board of India (SEBI) on 26 November. As per rules in the country, an observation letter from the market regulator is mandatory prior to launching an Initial Public Offering (IPO).
Godavari Biorefineries will now decide on the date of the IPO and price per share. The company had earlier filed a Draft Red Herring Prospectus (DRHP or early papers) with SEBI on 27 September 2021.
Fresh issue of shares and OFS
The offer comprises a fresh issue of shares worth up to INR3.7bn ($49.3m) and an Offer For Sale (OFS) by existing investors of up to 6.56 million shares.
The company would also consider a pre-IPO placement of up to INR1bn, the DRHP showed. Following the IPO, the firm proposes to list the shares on both the Indian bourses, the BSE and the National Stock Exchange of India (NSE).
Godavari Biorefineries is the largest integrated bio-refinery in India. It is also one of the largest producers of ethanol in the country and a pioneer in manufacturing ethanol-based chemicals, the company said in the DRHP quoting Frost & Sullivan's Global Biorefinery Market Report.
It is one of only two manufacturers of natural 1,3-butylene glycol globally, the fourth-largest manufacturer of ethyl acetate in India and the only company in the country to produce bio-ethyl acetate, states the report.
The company's product portfolio comprises bio-based chemicals, sugar, rectified spirits, ethanol, other grades of alcohol and power. These are all used in a range of industries.
Use of the proceeds
The company will use INR2.14bn for repayment of certain borrowings, INR448.44m for expansion of sugarcane crushing capacity and INR106.2m for setting up a potash unit, both at Sameerwadi in the southern state of Karnataka. A yet-to-be decided amount would be used for generate business purposes.
Equirus Capital and J M Financial are the managers to the issue.