What is an index fund?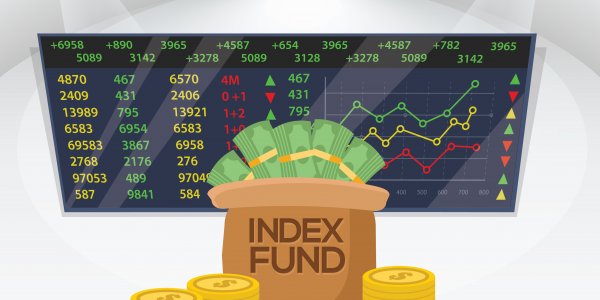 An index fund is a mutual or exchange-traded fund (ETF), which is designed to track the performance of a particular market index. The index tracks components of popular indices, such as the Dow Jones Industrial Average or the Standard and Poor's 500.
Where have you heard about index funds?
Index funds serve as a popular way to invest in the stock market and diversify an investment portfolio. They are a form of passive investing so investors do not have to spend a lot of time analysing various stocks or portfolios.
For example, a stock index fund owns shares in the constituents of the index it follows. Fund investors, in turn, own a stake in these shares.
There are many different index funds, which track a variety of market indices. Index funds are not only limited to stock indices. They are available for a wide range of securities, including bonds, real estate investments and commodities.
No matter what index the fund tracks, the major aim is to match the performance of the underlying index.
What you need to know about index funds
Index funds are sometimes known as tracker funds. An index fund holds securities in the same proportion as they appear in the index it tracks. So when the index increases in value, the fund's shares increase as well, and vice versa.
When you buy a share in an index fund, you are buying a share of a portfolio containing the securities in the underlying index. They are available for almost any index – while the most popular track major indices, there are others tracking smaller companies, foreign stocks, and other indices.
Index funds have fund managers. Their job is to make sure the fund tracks its underlying index.
Index funds can be subdivided in two major types:
Index mutual funds can be offered directly by mutual fund companies. Many brokerage services also provide access to certain index mutual funds in their accounts.
Index exchange-traded funds trade directly on stock exchanges. They allow everyone with a brokerage account to trade their shares when the market is open.
Index funds allow traders and investors to save time and effort. You do not have to spend excessive amounts of time managing a portfolio and researching individual investments.
Instead of picking individual stocks, bonds or other securities, one index fund can offer a well-diversified pack of investments. In addition, investing in index funds reduces the psychological bias a trader can face while managing their own portfolio.
Moreover, index funds have one substantial advantage over other types of funds: their cost. Index funds are usually available to all investors, even those with modest amounts of money to invest.
Learn first. Trade CFDs with virtual money.
Try demo
Latest video