IHS Holdings takes emerging markets to the stock market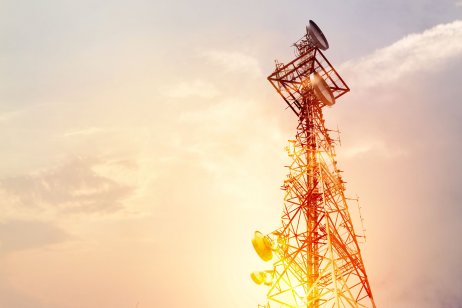 IHS Holdings, an international provider of telecommunications infrastructure, has sought a valuation of $8bn (£5.9bn) in SEC filings for an IPO the company hopes will raise more than $500m.
The London, UK-based company specialises in emerging markets, operating across nine countries in Africa, the Middle East and South America. It has built or acquired over 30,000 cellular towers in addition to other connective infrastructure, including broadband internet, with a particularly strong presence in Africa.

IHS reported a profit of $77m for the six-month period that ended 30 June, up substantially over the $353m loss it posted a year earlier, with revenue increasing 15% in the same year-over-year period. Total revenue over the 12-month period ending 30 June was $1.5bn.
Some 22.5 million shares, including 18 million common shares, will be available in the IPO with shares trading between $21 and $24 on the New York Stock Exchange.
Emerging markets
In six of its nine countries of operation, IHS Holdings is the largest telecom infrastructure service. The company serves leading mobile network operators (MNOs) such as Orange and Vivo in those regions, and its infrastructure aids phone connectivity to nearly 600 million users. It operates 3G, 4G and 5G mobile networks, broadband internet networks, and also operates systems designed for rural areas. The vast majority of its work force lives in the countries that IHS Holdings serves.
The company noted that Sub-Saharan Africa, North Africa, South America and the Middle East are all ripe grounds for mobile technology growth, with nations with large population centres and relatively robust economies such as Brazil and Nigeria among the nations leading the surge in demand. IHS Holdings was founded in Lagos.

Sustainability, reliability and cost efficiency have been chief tenets of the company, as it has operated infrastructure across areas that range from developed cities to agricultural regions.
Betting on advancement
Over a five-year span between 2015 and 2020, an estimated one billion people gained access to broadband internet through a mobile phone. Nevertheless, roughly half of the world's population was not using mobile internet, due to a combination of inaccessibility, prohibitive costs, unawareness or a lack of required technical skills, according to the Global System for Mobile Communication.

The cost of data relative to GDP has come down considerably, by about 40%, but many countries were not meeting the affordability targets established by the United Nations.
The cost of owning and operating a mobile internet device decreased from 44% to 34% as a proportion of monthly income, the GSMA said, though those numbers are still onerous compared with industrialised nations and handset costs were the most prohibitive.
Barriers
Coverage gaps were also in decline, but usage gaps outsized them by considerable margins. Some 3.4 billion people lived in areas covered by mobile broadband, but did not use mobile internet, the GSMA report stated.
While coverage had improved and access had increased, barriers persisted. Those who remained underserved were increasingly isolated, impoverished and uneducated, indicating the torrid pace of advancements might slow somewhat. The GSMA report estimated that at the end of the next five-year period ending in 2025, some 40% of the world's population would still not be on the mobile web.
IHS response
"In many of our markets, we continue to see 4G penetration rising ahead of the onset of 5G penetration in the future. The combination of low existing penetration, high subscriber growth and strong increase in demand for data services, supports major investment opportunities at every point along the mobile supply chain – from handsets to tower infrastructure," IHS Holdings noted on their website.
Read more: AZZ shares up on fiscal Q2 earnings, full-year guidance