ICRA sees investments spurring in India's dairy sector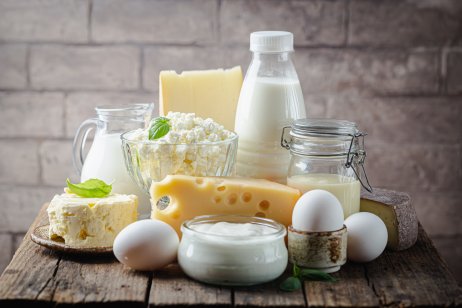 Indian government's production-linked incentive (PLI) scheme – which provides financial aid for sales of products manufactured in the country – would benefit the organised segments in the country's food processing industries and especially the dairy sector, finds rating agency ICRA.
This could spur investments in the so-called value products, said a press release by the agency on Thursday. Companies from the organised sector can bring in as much as INR6bn ($78.8m) in incremental investments, estimates ICRA.
Those with a significant presence in product categories like mozzarella cheese and ready to consume milk-based processed beverages would benefit from the incentives, the report added.
The government at the start of the month accorded approval for the food processing industry to as many as 60 companies from the dairy, instant food, fruits, vegetables and ready-to-eat product categories under the said scheme.
The INR109bn scheme was announced in March with incentives linked to local production and sales and was to be implemented over a six-year period.
Augment capacities
"Incremental sales growth-linked incentives would push the dairy players to augment their dairy processing capacities. Healthy growth prospects post-Covid impact will enable them to achieve incentive targets, said Sheetal Sharad, vice president and sector head at ICRA.
"The industry is expected to continue with moderate Capex (capital expenditure) plans to aid the growth in the organised dairy segment with portfolio expansion," she added.
Incremental sales and growth-linked incentives would push the dairy players to beef up their dairy processing capacities, ICRA added.
This is the biggest single scheme announced by any government for the food processing sector and may push the dairy value-products category the most. It would help integrate the entire dairy supply chain across the country, according to the agency.
The introduction of dairy value-added products under the PLI scheme for food processing demonstrates the federal government's focus on strengthening capabilities in this segment and deepening the market.
Within the dairy sector, value-added products have grown at a healthy pace because of rising disposable incomes, changing dietary preferences and healthy demand from institutional and quick-service restaurant segments, noted ICRA
Read more: ICRA cuts India FY22 passenger vehicle sales forecast to 11%