Icelandic pharmaceutical maker Alvotech (ALVO) readies SPAC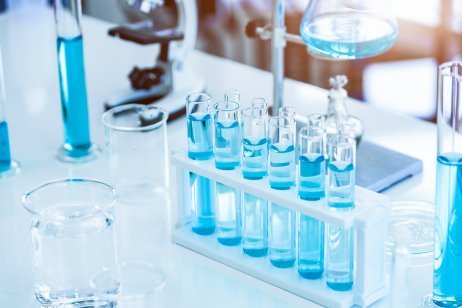 Icelandic pharmaceutical company Alvotech announced on Tuesday that it is going public thanks to a merger with special purpose acquisition company (SPAC) Oaktree Acquisition.
Oaktree's stock was flat during Tuesday's trading session, losing just 0.1% of its value to $9.86 per share.
Alvotech will trade on the Nasdaq under the ticker "ALVO" once it is listed.
Merger details
According to a press release, the deal gives Alvotech an assumed valuation of $2.5bn (£1.88bn).
The company is seeking to raise approximately $450m from its offering. The proceeds will go toward further development of its platform and portfolio of biosimilar medicines.
Investors in the deal include Suvretta Capital, CVC Capital Partners, and Icelandic institutions like Arctica Finance, Arion Bank and Landsbankinn.
Alvotech expects to list its shares at $10 apiece when it goes public.
Robert Wessman, chair and founder of Alvotech, described the deal as "an important milestone" because the company is "perfectly positioned to rapidly scale our portfolio with a like-minded partner who understands the intricacies of our business and our industry."
About Alvotech
Founded in 2013, Alvotech focusses exclusively on developing affordable biosimilar medicines for the global market.
According to the Australian Department of Health, biosimilar medicines are produced with proteins that are naturally occurring in the human body and mimic biological medicines. These medicines are often used to treat cancer, rheumatoid arthritis and diabetes, among other diseases.
Alvotech is working to lower the cost of these medicines by becoming a global supplier of the medicines.
So far, the company has received more than $1bn in investments, according to the press release.
Growing market
Alvotech is also operating in a market that is set to see explosive growth in the next few years.
A market analysis by research firm BioSpace shows the biologic and biosimilar medicine industry is expected to increase to a valuation of $68bn by 2028 at a compound annual growth rate of 24.6%.
Alvotech said it is "uniquely positioned" to capitalise on this growth because of its investments in the business' critical distribution infrastructure.
The company has already forged partnerships with commercial partners in more than 60 countries.
Read more: Archaea Energy receives post SPAC bump