Huawei CFO Meng strikes deal, leaves for China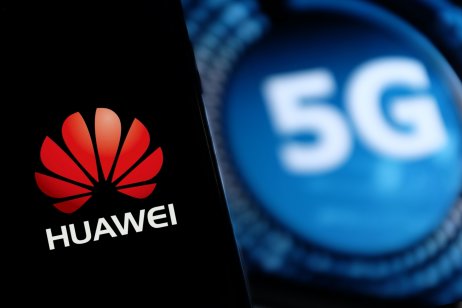 Huawei CFO Meng Wanzhou was cleared on Friday to return to China after reaching a deferred prosecution agreement with the US Department of Justice.
Meng faced bank fraud and wire fraud charges as part of allegations that Huawei concealed its activities in Iran. She appeared virtually in a federal courtroom in Brooklyn, New York, where the agreement was unveiled, and the DOJ confirmed its terms of the agreement in a news release.
She left later in the day for China from Vancouver International Airport.
Meng takes responsibility: DOJ
During her virtual court appearance, Meng was not required to make a plea but, the DOJ said, she agreed to a four-page statement of facts.
"In entering into the deferred prosecution agreement, Meng has taken responsibility for her principal role in perpetrating a scheme to defraud a global financial institution," said acting US Attorney Nicole Boeckmann for the Eastern District of New York in the news release. "Her admissions in the statement of facts confirm that, while acting as the Chief Financial Officer for Huawei, Meng made multiple material misrepresentations to a senior executive of a financial institution regarding Huawei's business operations in Iran in an effort to preserve Huawei's banking relationship with the financial institution."
Meng had been under house arrest at her home in Vancouver, Canada, since 2018, when the DOJ launched efforts to extradite her to the US.
DOJ drops extradition case
The DOJ agreed to drop the extradition efforts and Meng left court after the was case stayed.
Meng acknowledged in the agreed facts that she made statements to bankers about Huawei's relationship with a Hong Kong-based company, Skycom, that conducted business in Iran and was actually controlled by Huawei. She agreed that Huawei caused Skycom to conduct about $100m (£73.07m) in transactions through a bank that cleared them through the United States. "At least some" of the transactions supported Sycom's work "in Iran in violation of U.S. law."
The $100m in transactions that passed through the US included $7.5m (£5.48m) in payments to a UK staffing company for its Iran-based contractors doing work in Iran.
The Meng-DOJ agreement raises questions on whether Canadian businessmen Michael Kovrig and Michael Spavor will be released from Chinese prisons. They have been detained for more than 1,000 days.
The Canadian government has accused Beijing of holding them hostage due to Canada's decision to let the US extradition case against Meng to proceed.
UPDATE: Kovrig and Spavor were released from Chinese custody late Friday and flown to back to Canada, arriving in the country on Saturday morning.
Read more: China gets tough on crypto and vows to step up monitoring