How to survive a recession: Dr Smith's intraday trading tips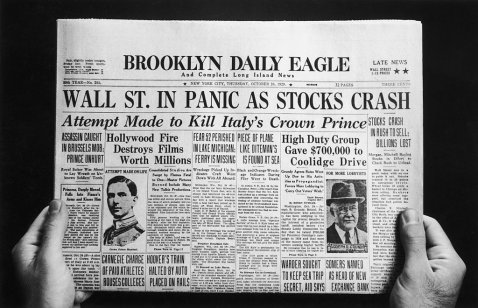 Whether you are looking for some intraday trading tips, an investor trying to survive a recession or plough some money into Tesla (TSLA) stock - market risk expert, Dr Richard Smith has some advice for you.
Smith, also known as "The Doctor of Uncertainty," by his peers, has dedicated his life to comprehending risk and empowering traders both new and seasoned to be savvy investors.
Tesla (TSLA) share price
"Whenever you ask, where I should put my money, you have to ask how much risk can I endure?" said Smith. "Cathie Woods really believes in what she is doing and is willing to wait five or 10 years for that to come to fruition. Warren Buffet is 92 and still thinking in terms of decades."
Smith explains that where people get in trouble is that they get so hyped up about the decline and put all their money into it.
Smith highlights that now we have model and actress, Gisele Bündchen advertising FTX trading and asking, "you in?" Smith believes this type of promotion helps fuel unrealistic expectations.
With that said, Smith believes that if we don't have authentic sustainable and reasonable engagement in capital markets - Capitalism doesn't work.
"Biggest advice for day traders is that you have to survive. What tends to happen in a time like this, is we are anchored in recent past highs and many of us are down 50% or 40% and then we say this must be the bottom and we take a bigger position to dig ourselves out and that's what bear markets thrive on," Smith said.
With that said, Smith points out that the biggest thing that traders must deal with is this feeling that they are going to double down on the losses to get back to break even quickly.
"Nobel prize winner for economics, Richard Thaler said 'we hate to lose and when we are losing, we take more risk'," Smith said. "We are risk seeking when we are losing, because we feel like we need to get back to break even – break even is an imaginary thing and the highs of 2020 and 2021 are an illusion."
Smith says that 90% of risk management is knowing when you will sell before you buy.
"I believe it's a bear market rally and I don't see us being out of the words until at least summer of 2023," Smith adds.
What is your sentiment on TSLA?
Vote to see Traders sentiment!
Recession proof stocks
"For 40 years now interest rates have been declining and when interest rates are declining you can refinance to create the impression of growth. That ability to refinance because of lower rates is gone and it's not coming back.
"Want to know where to put your money - put it in companies that have good cash flows that are generating cash. I've invested in energy companies, some residential real estate. Fedex (FDX) and UPS - companies that are providing real services that people can't do without, the metaverse doesn't put food on the table," Smith explains.
United Parcel Service (UPS) share price
Tesla (TSLA) and Twitter (TWTR)
When it comes to Tesla (TSLA), Smith believes that its biggest success has been because of its CEO and founder – Elon Musk.
"I think he is a genius. I don't like a lot of the things he does – especially the meme-based stuff, but you cannot look at what he has accomplished, between Tesla (TSLA) and SpaceX and not say it's unbelievable," Smith said.
However, Smith does point out that he does foresee some headwinds coming Tesla's way, as other car companies start to catch up.
In relation to Twitter, Smith said: "If Musk doesn't close the deal with Twitter (TWTR) that will be a real hit to his brand - he has to follow through and keep his word," Smith added.
Twitter (TWTR) share price
Pandemic boomers now in decline
Smith believes that Peloton (PTON) and even Tesla (TSLA) all participated in the unrealistic insanity of 2021.
"They were drinking the kool aid and they are now hung over. So, they need to regroup and figure out how they can deliver value at a reasonable exchange to consumers. They must have cashflows that are real and not just a vision of the future that we will never see," Smith concludes.