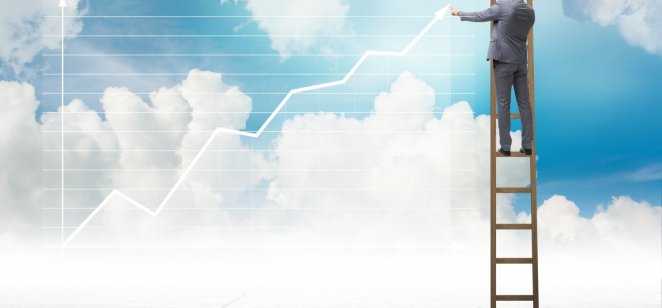 Content
"What do I need to start investing in the stock market?"
It's a common question but starting to invest is often more of a psychological challenge. Most of us have the necessary tools, for example, access to a bank account and an online investment platform. But the financial world just seems so complicated. Figuring out how to start investing in stocks is its own problem and, sometimes, we don't even know why we want to do it. Perhaps we keep hearing that the stock market is always making all-time highs. Or maybe our friends and colleagues keep talking about their success in the market. So we just want to get in on the game.
While investing could be sophisticated, the basics are actually pretty simple. Let's start with a few definitions.
Stocks and bonds are often the two primary assets investors have in their portfolios. Stocks simply represent a share of the ownership in the company. Just think of buying a stock as buying a small slice of a business, no matter if it's Nike (NKE) or your local coffee shop.
Bonds, on the other hand, are basically loans that will be repaid, with interest, at the end of their term. Most businesses use both equity and debt to fund their operations. This combination of equity and debt funding is called a capital structure.
Where to start: investing strategies
Now that we know some basics, where do we go from here? Let's consider why we want to invest in the first place.
Historically, investing in the stock market has been an excellent way to grow wealth. The S&P 500 Index, for example, has returned 10 per cent to 11 per cent per year between 1926 and 2018. Stocks and bonds are also used by investors to generate investment income, primarily through dividends and coupon payments.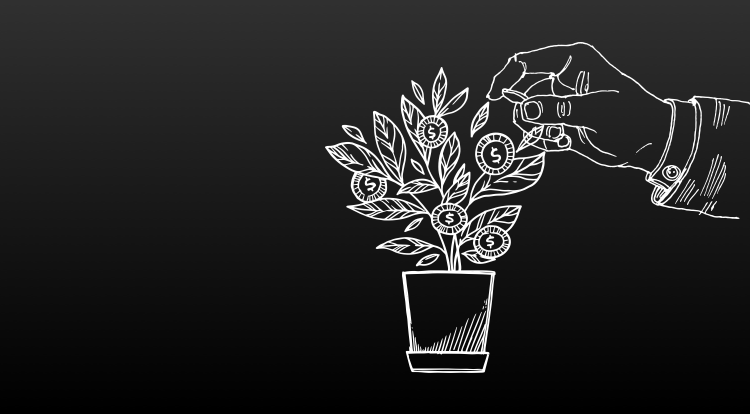 And then, of course, there's speculation. These are the two main ways to start investing. Each strategy has its distinct features and requirements, so it's essential to understand why you are starting your investment journey in the first place.
Intuitively, most of us should be able to answer this question. But two investment concepts, risk tolerance and time horizon, can aid new investors in thinking this through.
Let's look at a few examples. For someone who wants to speculate in the stock market, for instance, their investment time horizon would have to be quite short and they would have to have high risk tolerance. At the same time, stock speculation is likely not the right strategy for someone investing for the next 20 years and uncomfortable with too much risk and volatility.
Those who choose to pursue the path of speculation as the best way to start investing could explore trading through contracts for difference, or CFDs. A CFD is a financial contract, typically between a broker and an investor, where one party agrees to pay the other the difference in the value of a security, between the opening and closing of the trade. You can either hold a long position, speculating that the price of an asset will rise, or a short position, speculating that the price will fall. This is considered a short-term investment or trade, as CFDs tend to be used within shorter timeframes.
However, it is important to note that CFD trading carries a high risk, as provided leverage can significantly magnify both gains and losses.
| | |
| --- | --- |
| Long position overnight fee | -0.0500% |
| Short position overnight fee | 0.0140% |
| Overnight fee time | 21:00 (UTC) |
| Spread | 60.00 |
| | |
| --- | --- |
| Long position overnight fee | -0.0136% |
| Short position overnight fee | 0.0041% |
| Overnight fee time | 21:00 (UTC) |
| Spread | 1.5 |
| | |
| --- | --- |
| Long position overnight fee | -0.0500% |
| Short position overnight fee | 0.0140% |
| Overnight fee time | 21:00 (UTC) |
| Spread | 0.00600 |
| | |
| --- | --- |
| Long position overnight fee | -0.0050% |
| Short position overnight fee | 0.0018% |
| Overnight fee time | 21:00 (UTC) |
| Spread | 0.18 |
How to start investing online: opening an account
So what do you need to start investing? Opening an investment account would be a good start. Depending on where you are in the world, choosing a broker and opening an account could be extremely easy or a major hassle. Below are some useful features to help you choose the right one.
Easy integration with your bank account. If you are in it for the long term and still retain some trust in your bank, perhaps you can research their online brokerage service. It's likely to be convenient but more expensive and offer fewer features. Or you could go with an online-only broker. Before you do though, check how you can fund your account and how much it will cost to do so.

Fees make a big difference. They are paid on every trade, both getting in and exiting a position. Luckily, some brokers now offer zero-fee trading. Zero fees became mainstream in the US when Charles Schwab, a major discount broker, chose to cut them in 2019. If you have to pay fees though, trying to keep them under 1 per cent of the total transaction would be a good start.

Fractional shares. Fractional shares, or trading a portion of a share, are a 21st-century invention ideally suited to new investors. This is beneficial when it comes to stocks such as Amazon (AMZN), for instance, that trade over $3,000 per share. Now, $3,000 is a significant position in one company for someone who is just starting out. Ability to buy fractional shares allows smaller investors to get access to stocks such as Amazon, Alphabet (GOOGL) and Tesla (TSLA), to name a few.

* Fractional Shares will be available in the nearest future.

Breadth of available assets. Before signing up with a broker, consider how many investments you get access to. Try to think ahead. Even if you only want to invest in your local companies today, perhaps tomorrow you might be interested in exposure to foreign markets. Some brokers, for example, charge higher fees for international trading. Explore if they also allow you to buy bonds, mutual funds and other financial instruments.

Research and trading tools. Most research and trading tools are only available to premium users, but some are free. If you want some investing tips, having access to even the most basic company research could be helpful. Advanced charting tools are not essential in the beginning, but could be useful down the line if you want to explore charting and technical analysis.
How much should you invest?
Once your account is set up, how much should you invest? There's substantial evidence for long-term investing and against market timing. Missing the best day of market returns each year can have catastrophic consequences for long-term gains. Investors are also vulnerable to a host of behavioural biases that affect our judgement in trading. Adding market exposure at regular intervals in one of the key investment strategy tips.
The amount doesn't really matter. Investing $100 each month, instead of $1,200 once a year, is a better approach. With some brokers, regular investing can be automated, making it even easier.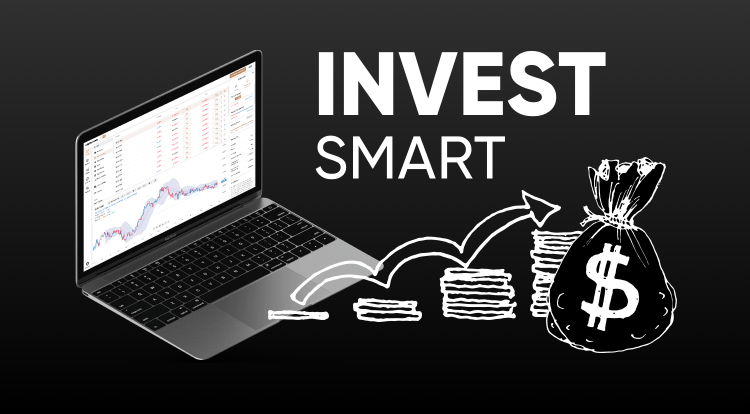 Investment options: how to start investing beyond stocks
Most new investors tend to think that stocks are the only investable asset. However, there are many other investment instruments. In addition to stocks, investors can invest in:
Bonds: there are many different types of bonds and, in fact, the bond market is much bigger than the stock market. Bonds, or debt, can be issued by governments as well as corporates. There's investment-grade debt and high yield debt. There's also debt issued by emerging market countries or companies, sometimes in their local currencies.

Alternatives are investments that fall outside standard asset classes and include things such as commodities, forex, private equity, venture capital, real estate, peer-to-peer lending, cryptocurrencies and many others.

Mutual funds and ETFs are basically pooled investment products. They combine money from different investors in exchange for a share in the assets of a pool. This allows smaller investors to get access to a diversified portfolio that is often professionally managed. Mutual funds are usually actively managed, meaning that an investment team is actively making investment decisions behind the scenes. ETFs, on the other hand, have historically been more passive than active. Passive funds aim to replicate an index, such as the S&P 500, or a subset of an index, say Oil & Gas sector of the S&P 500. Because both ETFs and mutual funds are portfolios of securities, they can be made up of not just stocks, but also bonds, alternatives, mortgages, etc.
Here's an investing tip: always consider the fees when investing in ETFs or mutual funds. There's often a host of them, from a management fee to potential performance fees. They are usually taken out of the fund itself and reduce the value of the assets inside. So even though there's no money coming out of your pocket, the fees are still there.
Diversification is crucial
Before we go, let's talk about diversification, one of the most important investing tips and tricks. It helps to think about investments in a portfolio context. Because different assets behave differently from each other, it often helps the overall portfolio to combine multiple assets.
Ideally, these assets will have little or negative correlation to each other. This means their prices will either move in the opposite direction (negative correlation) or have a limited relationship with each other (neutral correlation). This would result in a diversified portfolio, reducing risk and protecting investors in market sell-offs.
Looking for a reliable CFD trading provider to start investing in global financial markets today? If so, just spend three minutes of your time to sign up and start your trading journey with Capital.com. Try our award-winning trading platform or download our mobile app, which will become your smart CFD trading assistant.
As you have made it to the end of this article, here is a little bonus: a video where David Jones, chief market strategist at Capital.com, summarises five of the best trading lessons to learn and demonstrates examples based on technical charts.
Read more: Five most important trading lessons to learn: becoming a pro