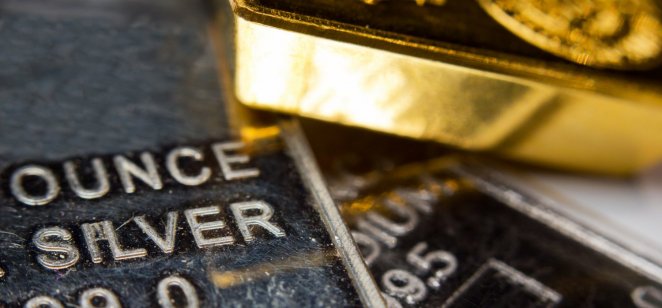 Content
If you are asking "Should I invest in gold and silver?", now may be just the right time to add some shine to your portfolio. The gold price hit a fresh all-time high above $2,000 per ounce in August 2020 and there seems to be potential for the market to set new records in the future. The white metal is also poised for some substantial gains going forward.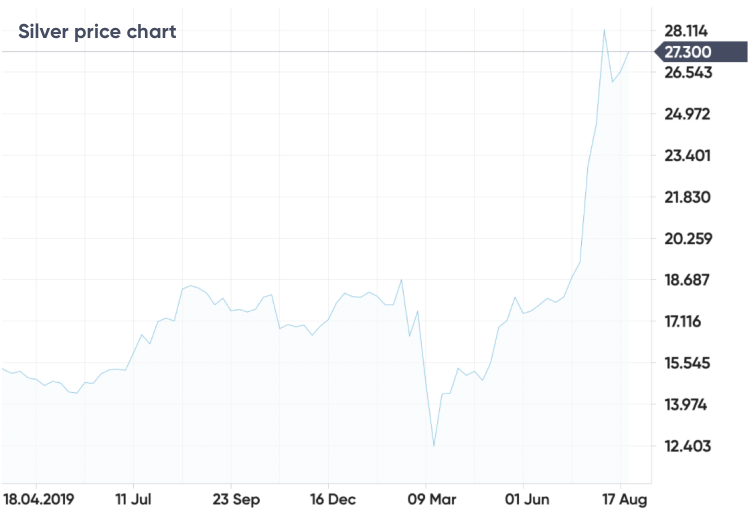 Precious metals, especially gold and silver, can form part of a diversified portfolio to provide investors with a hedge against volatile stock prices as well as low interest rates and bond yields. In fact, there are a few different ways of buying gold and silver as an investment, from purchasing physical bullion to investing in individual mining company stocks and trading ETFs and CFDs.
Our guide to investing in gold and silver lays out why you should consider precious metals and all the different ways you can trade them.
Why invest in precious metals?
Gold and silver bullion and coins have been used as currency around the world for thousands of years and continue to retain value as a store of wealth.
In the 18th and 19th centuries, various countries used either gold or silver standards, pegging their currencies to a fixed amount of metals or to other currencies such as the British pound or US dollar that used the standards. The gold standard was abandoned by the US in 1971. However, the yellow metal continues to be viewed as a de-facto currency, even more so than silver, which also has industrial applications.

Only around 10 per cent of gold is consumed by industrial applications such as electronics and aerospace, compared with more than 50 per cent of silver, which is used in electronics, glass coatings, medicine and water purification among other applications.
The entrenched use of gold and silver in the financial markets keeps them highly liquid, making the assets easy for investors to buy and sell. Besides, there are far more benefits of investing in gold and silver.
Both metals provide a hedge against inflation as they are outside the control of individual governments and central banks. Quantitative easing and record-low interest rates around the world have made investing in gold and silver 2020's preferred means of protection against the impact of policies to tackle the effect of Covid-19 on the global economy.
Concerns about the inflationary effects of economic stimulus have resulted in record inflows into gold and silver funds, as investors seek to preserve the value of their capital and increasingly look at how to invest in silver, gold and other precious metals.
Investing in gold and silver is controversial among some investors as metals do not pay dividends or interest and can often appreciate in value less than individual stocks. Over the past 30 years, the Dow Jones Industrial Average (DJIA) has returned 981 per cent against the 392 per cent return for gold, whereas over the past 20 years, gold has risen by 610 per cent compared with a 152 per cent increase in the DJIA.
| | |
| --- | --- |
| Long position overnight fee | -0.0136% |
| Short position overnight fee | 0.0041% |
| Overnight fee time | 21:00 (UTC) |
| Spread | 1.5 |
| | |
| --- | --- |
| Long position overnight fee | -0.0500% |
| Short position overnight fee | 0.0140% |
| Overnight fee time | 21:00 (UTC) |
| Spread | 0.00600 |
| | |
| --- | --- |
| Long position overnight fee | 0.0189% |
| Short position overnight fee | -0.0369% |
| Overnight fee time | 21:00 (UTC) |
| Spread | 0.03 |
| | |
| --- | --- |
| Long position overnight fee | -0.0050% |
| Short position overnight fee | 0.0018% |
| Overnight fee time | 21:00 (UTC) |
| Spread | 0.18 |
But it is generally recommended that investors allocate 5-10 per cent of their overall portfolio to precious metals to diversify their assets. Low or even negative interest rates in countries around the world make gold and silver more attractive as investors are not able to receive interest payments from traditional savings accounts and currency values tend to fall.
If you have decided that holding precious metals is right for you, read on to learn your options on how to invest in gold or silver.
How to invest in gold and silver: know your options for precious metals investment
Are you wondering how to invest in gold and silver? Depending on your investment style and risk tolerance, there are several different ways you can gain exposure in your portfolio. What would you prefer: to take physical ownership or trade paper contracts?

You can buy physical bullion, coins and jewellery as an investment, storing them in a secure place. The advantage of holding physical metal is that there are no fund management fees to pay and you are not exposed to the investment decisions of individual fund managers that may not perform as well as the underlying asset. Instead, you will have to pay for secure storage to ensure your investment remains safe.
If you do not want to hold physical metal, trading gold and silver futures contracts on commodities exchanges is an alternative approach. Where to invest in gold and silver futures? The main futures exchanges include the London Bullion Market Association (LBMA), Chicago Mercantile Exchange (CME) and Shanghai Futures Exchange (SHFE).
Futures contracts enable investors to take a position on the price of commodities in a specified period of time in the future, allowing them to hedge against the spot price if there is expected to be a differential. However, the major commodities exchanges are only used by licensed traders and you will likely need to invest via a brokerage firm.
If you prefer to gain direct exposure by holding stocks, you can invest in gold and silver producing companies, such as Eldorado Gold Corp (ELD), Teranga Gold Corp (TGZ) and Pan American Silver Corp (PAAS). But you should be aware that mining company stocks tend to be relatively risky investments, as producers can often face high operational costs, regulatory uncertainty, geopolitical concerns and variable quality of the mineral resource.
As an alternative, using exchange-traded funds (ETFs) allows you to hold the investments in your trading portfolio along with stock positions but reduces the level of risk. There are different types of ETFs from which you can choose. Gold and silver ETFs can track indices of the metals, or they can track stocks in mining companies. These have the advantage of diversifying exposure across a range of companies and mitigating the risk of investing in individual company stocks that could underperform. However, it is important to consider that compared to investing in a specific stock, the costs for trading ETFs are higher as on top of the commission paid to the broker comes the management fee.