How to invest in artificial intelligence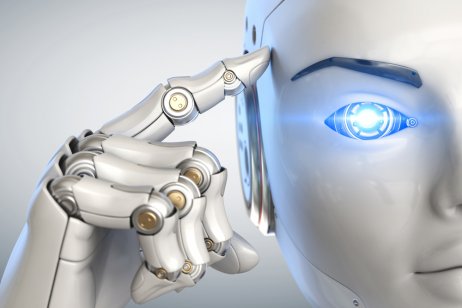 Artificial intelligence is everywhere – the paranoid will tell you it is taking over – but does the widespread use of AI present an investment opportunity over the long and short-term?
Not so long ago if you were alone in a room and said, "Alexa, add cat food to my shopping basket," the result would have been a realisation that you had been talking to yourself again and that you didn't actually know anyone called Alexa.
Now, virtual assistants are just an everyday example of the increasing ubiquity of artificial intelligence - computers processing vast amounts of information to make human-like decisions.
AI has become a boom industry with the technology cropping up all over the place from online shopping to virtual gaming. Alexa's master Amazon is one of the top investors in AI along with other big names such as Google, Apple, Facebook and Microsoft.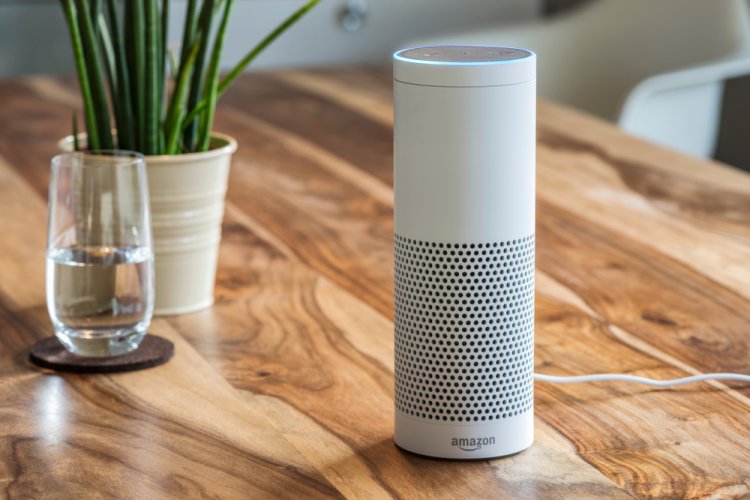 Amazon's Alexa can order your groceries: Shutterstock
Talent
The rise of AI can be seen in the way the big companies are keen to attract the best talent.
Google France recently announced that is funding an artificial intelligence and visual computing chair at the École Polytechnique in Paris. It also has AI research centres in Beijing, New York, Toronto, London and Zurich.
Last year Amazon opened a second development centre in Cambridge, England, employing another 400 research staff looking at everything from extra jobs for Alexa, to drone deliveries.
FANGs
Buying the so-called FANG stocks would seem to be an obvious way of taking advantage of the rise of AI.
But AI is only a small part of what the FANG companies do and the FANG stocks have been having mixed fortunes recently with Facebook's data sharing issues sending its shares down more than 10% so far this year and Amazon's tie up with the US Postal Service being criticised by President Trump.
So what other ways are there to take advantage of the rise of intelligent machines?
Picks and shovels
One way is to look at the parts that make AI work - the old approach of investing in the picks and shovels needed to drive the gold rush. This means looking at companies that make products such as high-end AI chips and memory chips.
Cyrus Mewawalla, founder and CEO of CM Research forecasts that machine learning will be the top technology sector this year. He says: "Deep learning will be the most important AI technology in 2018 with emphasis on voice-driven, conversational computing via digital assistants such as Amazon's Alexa AI engine."
He points out that memory chip makers will benefit from AI's requirement for memory and also that the drive to develop AI application specific chips will intensify.
And chipmaker AMD started the year well announcing better than expected Q4 earnings for 2017 and indicating that its Q1 results this year will be better than Wall Street was anticipating.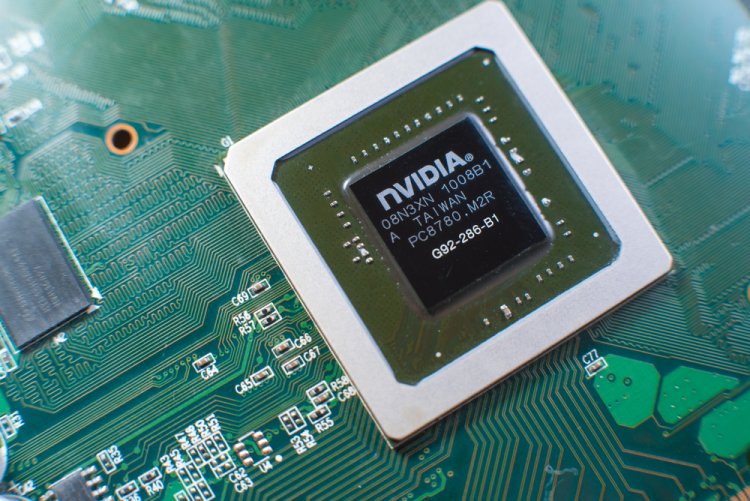 Chip makers such as Nvidia could be worth a look: Shutterstock
Fishing for chips
What chip makers might be worth a look? Stocks that have attracted the attention of analysts include Nvidia, Intel and AMD.
Nvidia specialises in graphics processing units (GPUs). GPUs are very good at the sort of number crunching artificial intelligence requires. Nvidia is NASDAQ listed and its shares have increased more than 100% over the past year.
Also listed on NASDAQ is the more well-known chip maker Intel. Its shares have risen more than 35% over the past year.
CFDs
If you do not want necessarily want to own the stock itself, one way is to take out a contract for difference or CFD. If the stock price rises you will gain the difference in price from the start to the end of your contract. You can also take advantage of leverage, so you need less money of your own up front.
RAAI
President and CIO of US technology investment company ROBO Global, William Studebaker, goes as far as suggesting that RAAI stocks – robotics, automation and artificial intelligence – will be the next FANG stocks.
His company offers another way to invest in AI, an exchange traded fund or ETF based on technology stocks – the ROBO Global Robotics and Automation Index ETF.
Other AI-based ETFs include Buzz US Sentiment Leaders, Global X Robotics & Artificial Intelligence Thematic and ARK Industrial Innovation.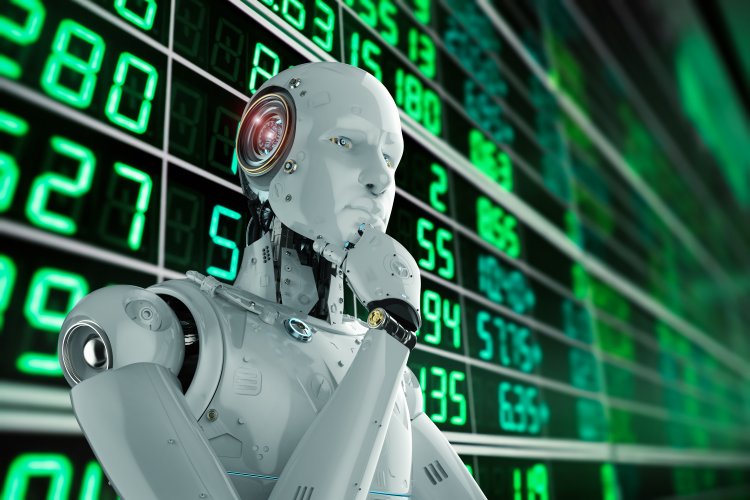 Some funds already use AI to pick stocks: Shutterstock
Human after all
Artificial intelligence is here to stay and as chips get more powerful, computers will be able to consume even more information to make decisions that are even more human-like.
Computers are already giving humans a good run for their money in some areas. You can already get funds whose stocks are picked by AI, so it is not really surprisingly to find out that according to a study by Greenwich Associates, one of the jobs most likely to be at risk from the rise of AI is that of the Wall Street analyst.
Investing in AI might be better for you, than for them.