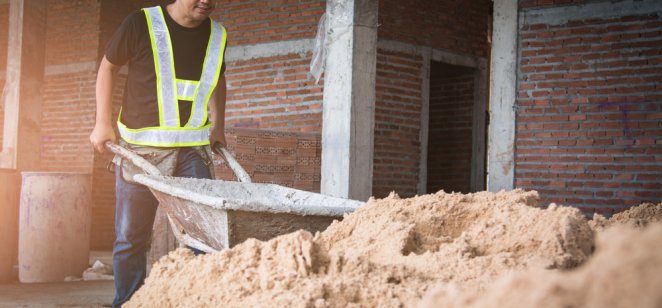 Latest figures from the Markit/CIPS construction PMI show that the downturn in UK construction has entered its fourth quarter, leading one analyst to say that "the near-term outlook for the construction sector remains bleak."
The data was released the same week that British housebuilders saw a short boost to their shares after one of the market leaders posted promising results.
It also follows UK house prices in February registering their first monthly fall in six months, according to the Nationwide building society. This was followed by similarly negative data from Halifax.
With Theresa May delivering a Brexit speech on Friday, the likelihood of an imminent transition deal with Europe looked slim; creating more uncertainty in the construction industry.
The risk of currency volatility is one of the main reason reasons that businesses are reluctant to commit to long-term capital expenditure in the UK. Additional concerns include a potential skills shortage, the import and export of materials, and impact on regulations and standards.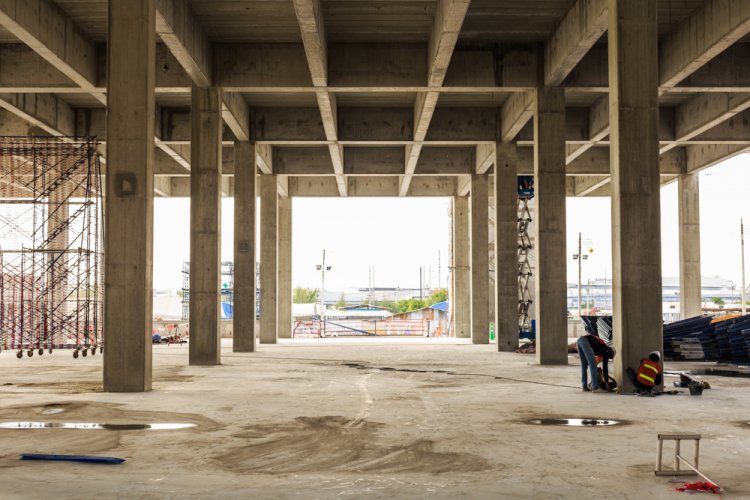 The near-term outlook for the construction sector remains bleak.Source: Shutterstock
PMI construction data
The IHS Markit/CIPS construction purchasing managers' index rose to 51.4 in February, compared to 50.2 in January and above the consensus 50.5. This points to a continuation of the subdued growth conditions reported across the UK construction sector at the beginning of 2018.
In addition, the new orders index rose only to 49.9 in February, from 48.8 in January, remaining below 2017's average, 51.4. Total business activity increased only marginally during the latest survey period.
Index authors said that anecdotal evidence suggests that fragile business confidence and ongoing political uncertainty remains key factors holding back client demand. At the same time, strong input cost pressures were reported in February, with higher raw material prices, fuel bills and staff wages reported by survey respondents.
Civil engineering was the worst performing category of construction work, with activity falling at the sharpest pace for five months. A soft patch for house building continued in February, meaning that residential work remained on track for its weakest quarter since quarter three 2016.
The main bright spot was a solid upturn in commercial construction that expanded at the fastest rate since May 2017.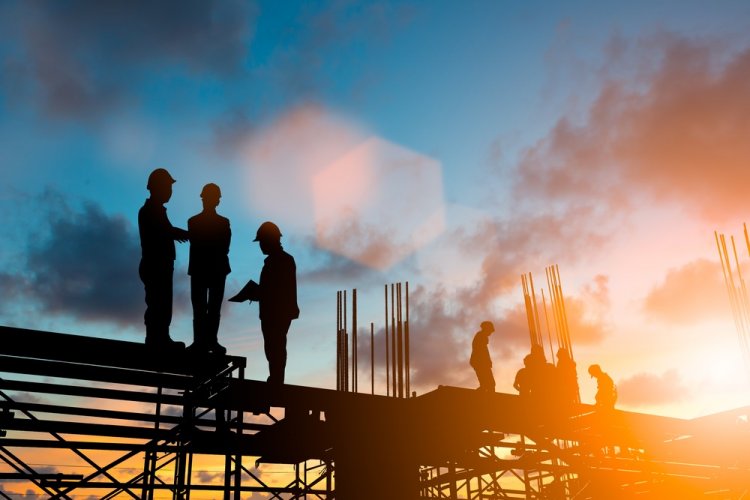 Civil engineering was the worst performing category of construction work. source: shutterstock
Tim Moore, Associate Director at IHS Markit and author of the IHS Markit/CIPS Construction PMI, said: "The construction sector endured another difficult month during February. The increase in work on commercial projects during February was one of the strongest seen over the past two years. Some construction firms noted that greater industrial demand, alongside structural changes in consumer spending habits, had contributed to new project opportunities.
"Despite pockets of resilience in the UK construction sector, there was little sign of an imminent turnaround in overall growth momentum. Reflecting this, total volumes of new work dropped for the second month running in February and business optimism was among the weakest recorded by the survey since 2013."
Duncan Brock, Director of Customer Relationships at the Chartered Institute of Procurement & Supply, added: "The sector was feeling as flat as a pancake in February with falls in new orders for the second month in a row and with just a marginal rise in overall activity, as ongoing political and economic uncertainty shouldered the blame.
"The sector's optimism taking a tumble below its five-year trend, and without the reality of a strong pipeline of work to support activity, it will take more than spring sunshine to thaw the sector's prospects next month."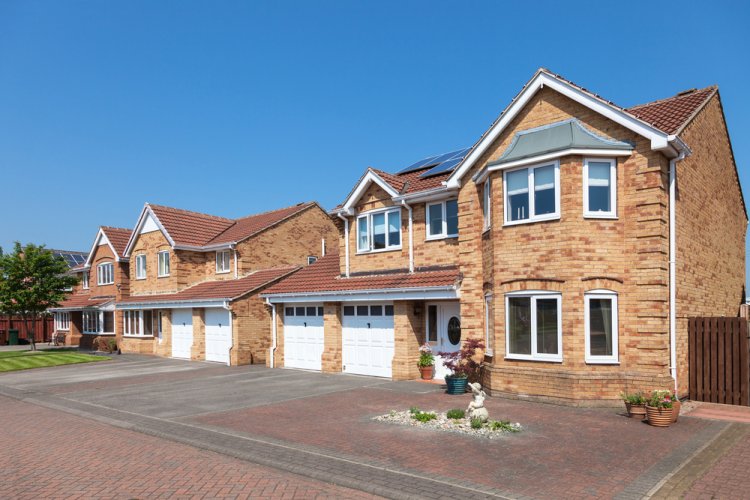 Persimmon saw its annual profit rise by a quarter as it built more homes. Source: Shutterstock
Property market financial results
The data comes in the same week that Persimmon, Taylor Wimpey and Bovis Homes posted financial results detailing mixed fortunes and highlighting investors' fears that the housing market may have peaked.
Persimmon saw its annual profit rise by a quarter as it built more homes and lifted selling prices, sending its shares surging more than 10%. Britain's second-largest housebuilder built 6% more homes across Britain last year, boosting its underlying pre-tax profit to £977m, marginally beating market expectations.
Its average selling price increased by 3.2% to £213,321 as first-time buyers continued to take advantage of a government help-to-buy scheme that has boosted the sector.
Bovis and Taylor Wimpey profit fall
Annual results for Bovis Homes showed a 26% drop in profits to £114m. This was impacted by a previously announced £10.3m provision for customer compensation when the company was forced to redress poor quality homes.
Excluding exceptional and one-off items the group delivered pre-tax profits of £124.3m, in-line with expectations and analysts said that early results have been promising.
Greg Fitzgerald, the chief executive who was appointed last year to restructure the company, said he was "very pleased with the level of operational progress the Group has made during the year. The improvement in the quality is tremendous. The morale has improved and we've got our mojo back."

Taylor Wimpey also posted a profit fall, down 7% to £682m. This was due to a £130m charge to address onerous ground rents it had charged customers on some older leasehold properties. Excluding these rents, profits were up almost 11% at £812m.
Government schemes like help to buy continue to prop up demand for new-build properties for the company. Full-year revenue in 2017 was £3.97bn, up 7.9% from £3.68bn in 2016 and slightly ahead of the market's expectations. The company announced that shareholders will receive a £500m payout in 2018, on top of the £450.5m total dividends paid in 2017 and £355.9m in 2016.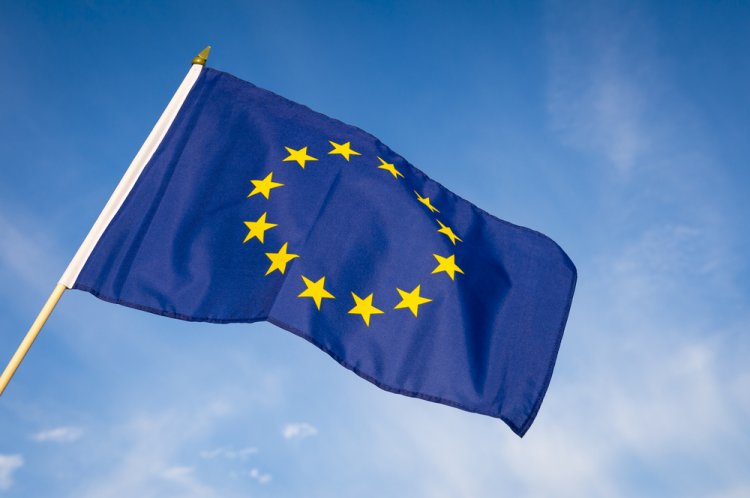 Britain's exit from the EU could lead to a lost decade of lower employment and economic growth, Source: Shutterstock
Impact of Brexit
A recent report from the Construction Industry Training Board (CITB) predicts that the commercial construction industry is unlikely to grow at all over the next five years, as investors potentially hold back decisions due to Brexit uncertainty.
UK construction relies heavily on imports, with 62% of building components and materials coming from the EU – equating to a net total of £5.7bn, up from £4.9bn in 2015.
The UK also relies heavily on imported labour. The proportion of EU migrants in the construction sector rose from 3.65% to 7.03% between 2007 and 2014. According to the Scape Group, if this trend continues, a significant 10.41% of UK construction will consist of workers from the EU by 2021.
Economic analyst Cambridge Econometrics claims that Britain's exit from the EU could lead to a lost decade of lower employment and economic growth, with the country potentially having 500,000 fewer jobs in the worst-case scenario and nearly £50bn less investment by 2030.
One thing is for certain, this reduced business confidence set against rising material prices, fuel bills and staff wages means that the construction sector is facing a challenging combination in the coming years.