Hong Kong's Hang Seng index sees best week since February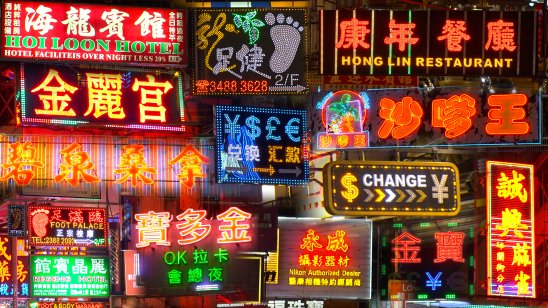 Hong Kong's Hang Seng index saw its best week in over eight months on Friday as property stocks gained on reports that cash-strapped Evergrande averted a dollar bond default.
Benchmark Hang Seng index trimmed gains to trade 0.2% higher after lunch on Friday. The index was on track to close higher for the fourth straight week with a weekly gain of 2.9%.
Hang Seng Properties index extended gains to advance 1.6% on Friday following the welcoming news on Evergrande. Real estate firms Longfor Group and China Resources Land were top gainers on the index, up 6.3% and 3.9%, respectively.
Tech stocks in Hong Kong rally
Tech stocks in Hong Kong contributed most to the benchmark index's rise over the week. The Hang Seng TECH index gained nearly 6% this week as investor picked up battered down stocks on attractive valuations.
E-commerce giant Alibaba Group saw its best week since April with a weekly gain of 7.9% while tech heavyweight Tencent Holdings closed higher for the fourth straight week.
Bucking the trend, Chinese coal firms posted heavy losses on Friday after coal futures in China plunged as Beijing stepped in to curb surging prices.
What is your sentiment on J225?
Vote to see Traders sentiment!
Japan inflation rises
On Friday, Japanese technology stocks gain most to help the benchmark Nikkei 225 index recovered from Thursday's losses. Tech investor SoftBank Group climbed 0.6% while conglomerate Rakuten Group gained 1.6%.
The Japanese benchmark index rose 0.3% to 28,804.85 points on Friday but still posted a loss of 0.9% for the week.
Data showed consumer inflation in Japan rose for the first time in 18 months in September. Investors now await the Lower House general elections scheduled for next week.
Aussies shares close flat
Meanwhile, Australia's S&P/ASX 200 index ended close to flat for a second day in a row on Friday. The Aussie benchmark extended weekly gains to three straight weeks.
Railway operator Aurizon Holdings dropped over 6% to see its worst day since March 2020 after announcing a $1.8bn deal to buy One Rail Australia.
Lynas Rare Earths, the largest rare earths producer outside China, tumbled over 8% to emerge as the top percentage loser on the benchmark index after reporting a fall in quarterly revenue.