Hong Kong insurer FWD Group swings to $131m profit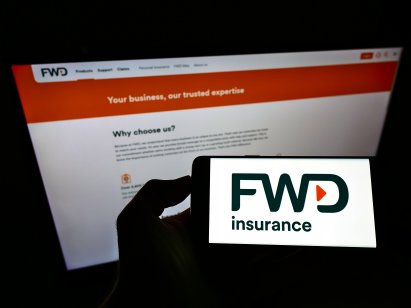 Hong Kong insurer FWD Group Holdings, which is planning an initial public offering (IPO) in the US, reported a net profit in the first nine months of the year, swinging from a loss in the same period a year earlier.
In an amended IPO filing with the US Securities and Exchange Commission (SEC), the insurer said revenue for the January-September period rose 38% year-on-year to $8.69bn.
Net profit attributable to shareholders amounted to $131m compared with a net loss of $306m a year earlier.
Rising risk due to Beijing's clampdown
In its IPO filing, FWD has flagged uncertainties following Beijing's clampdown on overseas listing – despite the company not having substantial footprint in China.
"We are a Hong Kong-based company with no substantive operations in mainland China. However, we cannot guarantee that the PRC (People's Republic of China) government will not seek to intervene or influence our operations at any time," FWD said.
"Our business, financial condition and results of operations, and/or the value of our ADSs (American depository shares) or our ability to offer or continue to offer securities to investors may be materially and adversely affected if certain laws and regulations of the PRC become applicable to a company such as us," it added.
Founded in 2013, FWD is currently present in 10 Asian markets: Hong Kong, Indonesia, Japan, Macau, Thailand, Cambodia, the Philippines, Singapore, Vietnam and Malaysia.
Possible switch to Hong Kong IPO
Such risks as well as increased scrutiny from the SEC may force FWD to list in Hong Kong instead, Reuters reported last week.
Final decision on the public listing's location has not been made.
Read more: Hong Kong insurer looks for bn US IPO