HomeServe (HSV) sees operating profit boosted by 51%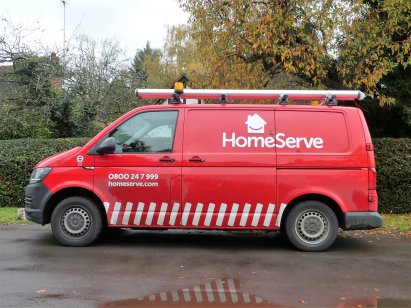 British emergency-repairs business HomeServe (HSV) has today published its half-year earnings report, which detailed a 51% hike in its operating profit, thanks to a strong performance in its North American arm and its two other divisions – Home Experts and Continental Europe.
The group saw its revenues increase by 14% from £536.7m ($722.14m, €635.17m) in H1 2020 to £610.5m during the six months ended 30 September 2021.
Its interim dividend rose 10% from 6.2p to 6.8p, which it said reflected continued confidence in its growth prospects.
Ahead of original target
HomeServe said it was now ahead of its original targets and expects growth to accelerate next year.
"This is another very good set of results for HomeServe, with significant progress across all areas of the business. North America delivered an outstanding performance and is ahead of our original plan to achieve our next milestone of $230m adjusted operating profit," said Richard Harpin, HomeServe plc founder and group chief executive.
The company's share price rose by 7.30% today and is currently trading at 919p as at 15:45 BST on the London Stock Exchange (LSE).
Three divisions
From March this year, the business has been operating three divisions, each with different financial profiles: Membership & HVAC (heating, ventilation and air conditioning) – North America; Membership & HVAC EMEA (Europe, Middle East and Africa) and Home Experts.
Its North American Membership & HVAC operation delivered adjusted operating profit growth of 11%, while its EMEA Membership & HVAC operation saw its French arm delivering 28% growth. Profits were also up in Spain.
Meanwhile, in the UK, the business saw adjusted operating profit grow by 3% to £9.4m. The UK arm has recently benefited from its acquisition of CET Structures Ltd, which it completed in October this year for £53m.
Stability in the UK and progress in Japan
Neil Shah, director of research at Edison Group, added that good progress had been made to stabilise the group's UK business.
Shah added: "The rate of decline in customers has begun to slow with adjusted operating profit increasing by a slight 3% to £9.4m. The Group has continued its growth in the UK market with the recent acquisition of CET Structures Ltd for £53m, which will enable HomeServe to serve around 4.8 million homes.
"In France, the Group continued to deliver strong growth, with revenue growing by 28% to €66.4m, while in Spain, adjusted operating profit doubled to €5.4m.
"HomeServe also continues to make good progress in Japan with the signing of a third utility partnership with Kyushu Electric Power giving access to a total of 12 million households."
Read more: UK's HomeServe completes £53m acquisition of CET Structures