Hochschild Mining (HOC) stock soars after Peru govt backing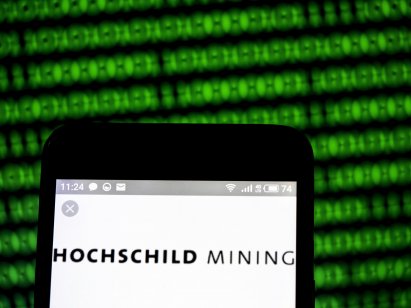 Hochschild Mining (HOC), the UK-based silver and gold mining business, saw the price of its stock jump by over 18% to 144p in early morning trading in London after the Peruvian government confirmed the company could continue to mine at its operations in southern Peru. The Peruvian government gave the firm a green light to continue mining operations at the Pallancata and Inmaculada mines in the country's Ayacucho department in accordance with the existing legal framework.
CEO gives thanks
Commenting on the favourable decision, Ignacio Bustamante, CEO of Hochschild, said: "We are pleased that our Inmaculada and Pallancata mines can continue to operate without further uncertainty and, furthermore, we reaffirm our goal to increasing our resources and extending our mine lives, in accordance with current legislation."
He added: "We would like to thank our communities, our employees, and those institutions and businesses who spoke out in support of legal certainty, employment and private investment in the country.
"At Hochschild, we have a long-held commitment to working responsibly, which brings together close collaboration with local communities and working with respect for the environment. We will build on this approach as we continue to contribute to the development of southern Ayacucho and Peru."
Read more: Gold or bitcoin? What's the best buffer against inflation in 2021?