Hochschild Mining (HOC) fighting mine closures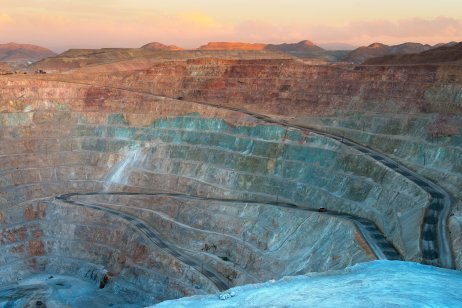 Hochschild Mining's stock price plummeted today after it vowed to fight the Peruvian government's plans to shut its mines due to alleged environmental complaints.
The British-based silver and gold miner revealed it learnt through the media about the impending closure of projects in southern Ayacucho, including its Pallancata and Inmaculada mines.
In a statement made to the London Stock Exchange, the miner vowed to "vigorously defend its position" as it believes the conduct isn't in accordance with Peruvian law.
However, the news had a devastating impact on the company's stock price, which had sunk by 52% to 79.5p in early morning trading on the London markets.
"Illegal nature" of proposed action
Chief executive Ignacio Bustamante said he was "surprised by this unilateral announcement", but insisted the goal was to continue investing in Peru, growing its resources and extending the lives of its mines.
He also confirmed his willingness to discuss the issue, but warned that Hochschild would fight any attempts to force its mines to close.
"We are prepared to enter into a dialogue with the government in order to resolve any misunderstandings with respect to our mining operations," he said. "However, given the illegal nature of the proposed action, the company will vigorously defend its rights to operate these mines using all available legal avenues."
What is your sentiment on Gold?
Vote to see Traders sentiment!
Timetable for mine closure
Hochschild learned through the media about minutes of a meeting signed by the Peruvian Head of Cabinet, certain vice-ministers and regional authorities in the town of Coracora, Ayacucho.
It said the minutes refer to "alleged environmental complaints" and state that a commission was in the process of negotiating the timetable and terms for the closure of certain mining projects.
"The Peruvian Head of Cabinet subsequently indicated that approvals will no longer be granted to facilitate additional mining or exploration activities in relation to these mining operations," it added.
No formal communication
However, Hochschild said it hadn't received any formal communication from the government regarding this matter.
"The company believes this conduct by the Peruvian Head of Cabinet is not in accordance with Peruvian law and is wholly without merit," it stated.
Accordingly, Hochschild will "take all action necessary" to ensure that the rights of the company and its wholly-owned subsidiaries under Peruvian and international law are respected.
"Big headlines" and "little action"
According to Tim Huff, an equity research analyst at Peel Hunt, it's unclear at this stage what will happen.
"It should be worth noting that by now we are getting used to big headlines followed up by little action from the Castillo government, which came to power earlier this year," he said.
However, he noted that there was a clear possible downside. "The non-approval of further drilling at either mine would be seen as a negative for HOC, even if just for the short term," he added.
Highest environmental standards
In its statement, Hochschild insisted it operates under the "highest environmental standards" and applies industry best practice.
"As such, Hochschild categorically rejects any inference with regard to environmental pollution," it stated.
It pointed out its sustainable operations were strictly regulated and supervised by several Peruvian regulatory bodies, with its activities remaining in compliance with their requirements.
Large employer
The company said it undertook its operations with a "commitment to responsible mining" and had been publicly recognised on numerous occasions for its approach to sustainable practices.
In Peru, Hochschild Mining employs more than 5,000 people directly and approximately 40,000 people indirectly.
The company also reaffirmed its long-term investment plans to further develop its mining assets, including Inmaculada, where a modified environmental impact assessment has been submitted for approval.
Read more: Hochschild Mining sees Q3 production increase by 5%