HKEX proposes SPAC listing plans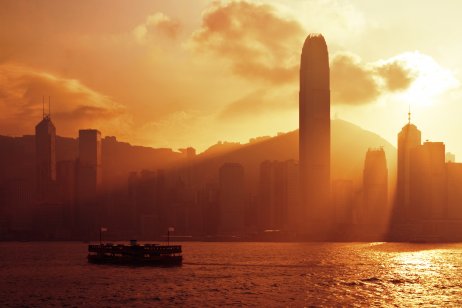 Hong Kong's stock exchange operator announced on Friday (17 September) plans to facilitate the listing of blank-check companies following the likes of stock exchanges in Singapore and UK in doing the same.
Hong Kong Exchanges and Clearing (HKEX) said it is seeking market feedback during a 45-day consultation period regarding the proposals.
Blank-check companies or special purpose acquisition companies (SPAC) are companies that are formed strictly for the purpose of raising capital via an initial public offering (IPO) of an acquired firm.
At least $1bn IPO proceeds needed
According to its proposal plans, only SPACs are expected to raise at least $1bn from its IPO will be allowed, the stock exchange operator said.
HKEX added that the subscription for and trading of a SPAC's securities would be restricted to professional investors only.
Individuals having a portfolio of over HKD8m ($1.03m) will be allowed to participate in SPAC listings, HKEX said.
Popularity of SPACs growing
"We believe the introduction of a Hong Kong SPAC listing framework will provide another attractive route to listing in Hong Kong, allowing more companies from Greater China, Southeast Asia and beyond to seek a listing on HKEX," said HKEX head of listing Bonnie Y Chan.
The deadline for feedback responses on the SPAC listing proposal was set for 31 October.
SPAC listings in the US are quickly becoming the go-to method to raise money via IPOs for young start-ups. US saw 450 SPAC IPOs in 2020 compared with 213 in 2019, according to SPAC Analytics.
US SPACs
According to SPAC Analytics data, proceeds from US SPAC IPOs in 2021 has exceeded the entire amount in 2020. SPAC listings have contributed 45% of total US IPO proceeds in 2021.
Last week saw over $4bn raised in the red-hot US IPO market with the likes of Roger Federer-backed running shoe company On, digital-identification firm ForgeRock and coffee brewer Dutch Bros among firm offering shares to the public for the first time.
Taiwan's electric mobility company Gogoro announced plans to list in New York via a merger with listed SPAC company Poema Global Holdings.
Read more : Analyst says SPACs will stay in demand