Hilton Food Group (HFG:LSE) snaps up salmon producer Foppen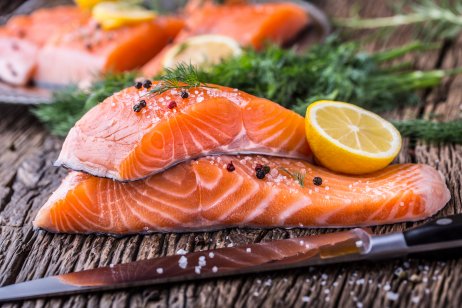 International food business group Hilton Food confirmed through a press release on Friday that it is buying Dutch salmon business Foppen.
The move means Hilton expands its protein category market share and gives it a US entree – its first.
The news had little impact on the FTSE 250 company's share price, opening at 1190p and rising to a little over 1195p in early trading this morning, though its shares rose more than 4.3% in the last week.
'Excellent opportunity' says CEO Heffer
The £90m ($118.8m) acquisition will be funded by an equity placing aiming to raise £75m. The balance will be funded by an acquisition bridge facility, though the £75m equity placing will also partly re-finance its existing Fairfax Meadow acquisition – a major UK catering butcher, bought in October for £24m.
"The acquisition of Foppen is an exceptional opportunity, Hilton Food Group chief executive Philip Heffer said earlier. "More and more consumers around the world are seeking affordable, high-quality, and sustainable protein, and this acquisition will help Hilton take our offer into new markets and to new global customers for the first time."
Heffer adds that Foppen's product portfolio is a natural fit for Hilton, "while Hilton's strong ESG credentials in seafood will make sure our future growth plans are sustainable in every sense of the word".
Procurement savings
The Foppen acquisition should deliver procurement savings says Hilton Food Group, bringing with it dedicated smoked salmon facilities in Harderwijk, the Netherlands and Preveza, Greece, plus an experienced management team.
"We are excited by the future prospects of Foppen under Hilton's ownership," said Foppen CEO Andre van der Padt, "and look forward to working with Philip and the team. Foppen's offer to customers, suppliers and employees will be enhanced as part of Hilton Food Group."
Hilton Food Group's year high share price is 1,298p; currently, the dividend yield for the FTSE 250 player is 2.17%.
Read more: Anglo American (AAL) predicts 35% growth over the next decade