High gas prices could discourage coal-to-gas switch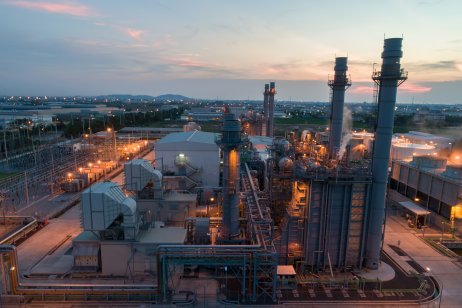 The current high price of natural gas and LNG (liquefied natural gas) could deter consumers from switching from coal to gas, which is critical for reducing carbon emissions and was a key aim of the recent COP26 conference.
According to ANZ Research in its note on Friday, the price of the European benchmark gas futures – Dutch Title Transfer Facility (TTF) – currently stands at $30 (£22.23) per million BTUs (MMBtu). This is around $4 above the highest "coal-to-gas switch range," as the researchers term it.
"With Europe's gas shortages likely to persist over winter, some gas-to-coal switching may occur," the firm said.
Low coal prices in Asia
European gas prices have risen over the past weeks due to Russian energy firm Gazprom's refusal to book extra capacity to supply more gas to Europe.
Gas-to-coal switching is also likely in Asia, where rising coal supplies in markets such as China have lowered the commodity's price, while the cost of super-chilled gas LNG is still high at over $30 per MMBtu, according to ANZ Research.
Natural gas emits half the amount of carbon compared to coal to produce an equivalent amount of electricity.
Global carbon trading scheme
The recent agreement by world's leaders at the UN climate conference COP26 to phase out coal-fired power plants increases the importance of transition fuel, such as nuclear and gas.
This move should be supported by a global carbon-trading scheme to speed up the transition from fossil fuel to renewable energy, however.
As ANZ explained, carbon trading allows countries where it is difficult or expensive to reduce emissions, to buy credits from nations that have already lowered their emissions by more than their pledged amount.
It also allows public institutions and private companies to invest in projects that reduce emissions.
"Carbon markets have the ability to lower the bill for climate change by attracting investment in clean energy," ANZ Research said.
It added: "Over the medium to longer term, we expect the development of a global emissions trading scheme to benefit natural gas."
Carbon trading boosts gas power
ANZ Research pointed to Europe as a prime example of what a strong and liquid carbon market can do to fuel demand.
Over the past five years, European wind power generation has risen by approximately 54%, while solar (photo-voltaic) generation has grown by 36% over the same period. Gas-powered generation has also increased by 26% since 2016.
"Despite high prices, this trend continued in 2021, driven mainly by the souring carbon price which has favoured the economics of gas over coal power," ANZ Research said.
Carbon trading in Asia
Asia has had limited success in reducing its carbon emissions. China developed a national carbon market, but it's limited to certain sectors and prices are low at around $7 per tonne.
In July, China – the world's largest CO2 emitter – launched its national carbon market. During its initial phase, the carbon market involved around 2,000 companies from the country's power sector.
ANZ Research noted that in Asia it's air pollution that will drive the switch from coal to gas, pointing to how authorities in New Delhi, India's capital city, shut eight coal-fired plants to alleviate pollution. Many Indian cities are also battling poor air quality.
"Gas, as a reliable, flexible and resilient fuel for power, is an alternative," ANZ Research said
Read more: Carbon price forecast: an ESG commodity to watch?