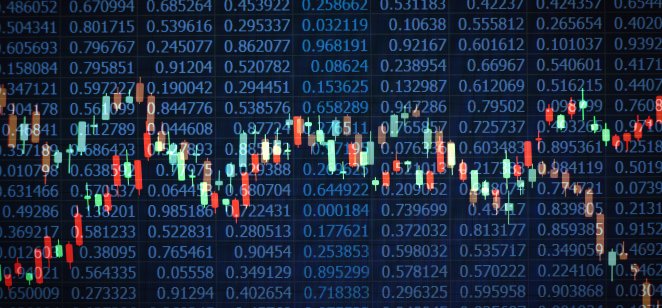 High-frequency trading, rapid-fire securities dealing using powerful computers, is hugely controversial. To some, it is unethical and close to being a form of insider dealing. To others, it is the entirely defensible employment of cutting-edge technology to improve returns and sharpen competition in the market.
Critics say high-frequency trading generates volatility in major indices such as the Dow Jones Index, the Standard & Poor's 500 and London's FTSE 100 Index. Supporters counter that high-frequency trading helps stabilise these markets, by smoothing out price movements.
There is not even agreement on whether high-frequency trading was to blame for the so-called flash crash of 6 May 2010, when the Dow Jones plunged for no apparent reason only to claw back much of the loss a few minutes later.
The "need for speed"
More on that event in a moment.
First, a general look at high-frequency trading. The first thing to say is that there is no one definition, but most observers would agree that it involves algorithmic trading strategies executed by computers without human intervention. It is delivered at both high speed and, as the name suggests, high levels of activity.
High-frequency trading requires substantial capital investment, thus is undertaken mainly by specialist firms, investment banks and hedge funds.
The game of chess has been described as the patient exploitation of tiny advantages, and high-frequency trading can be seen in the same way. The algorithms are designed to detect opportunities in the market place, acting in milliseconds when any departure from market norms suggests a change in prices or trading behaviour.
For example, the first indication of a change in volumes or quotes may indicate that a big buy or sell order is about to be made, although there has been no announcement. High-frequency traders are thus one step ahead of the rest of the market, and their trading platforms can act accordingly, taking advantage of the anticipated action.

Front running – or legitimate trading?
To work effectively, high-frequency trading systems must be able to operate at ultra-fast speeds, given that the advantage conferred by the detection of a new market patterns can disappear in seconds. Sometimes this "need for speed" is taken to what can seem extraordinary lengths.
In his 2014 book on the subject, Flash Boys, Michael Lewis records a project by one high-frequency trading firm to run a cable straight through mountains and rivers from New Jersey to Chicago. It cost $300 million, the cable is 827 miles long and the aim was to reduce data transmission times from 17 milliseconds to 13.
The cable's dominance in terms of rapidity of transmission was short-lived, notes Mr Lewis. A microwave link across the same distance has since cut the time to 8.5 milliseconds.
Describing high-frequency traders' "exploitation of tiny advantages" takes us to the potential ethical problem at the heart of this type of trading. In conventional trading, someone who gets wind of a major order – buy or sell – for a particular asset and deals ahead of it is engaging in what is known as front running, a practice illegal in most jurisdictions as it is a form of insider dealing.
Thus, a trader who buys a security ahead of a major purchase order by a big institution will, if discovered, face regulatory or criminal action.
But high-frequency traders are not acting on inside information but on information that is public, in that anyone can see changes in prices and order sizes, or in announcements or other statements by companies. It is simply that high-frequency traders are better positioned to take advantage of it.
Mr Lewis's book flatly accuses high-frequency trading of being a type of front running and of turning the securities market into a rigged market. The industry's defenders have accused him of over-simplifying the issues.
This debate is likely to continue for some time.
More broadly, the use of computers to execute trading strategies has been controversial for many years, given the nervousness about taking the human element out of the equation. Long before anyone spoke of high-frequency trading, the stock market plunge of October 1987 was blamed, in part, on "programme trading".
Briefly, falls in the price of underlying securities following selling by human traders in New York triggered selling by programme trading systems in the futures market in Chicago. This, in turn, prompted the human traders to sell more of the underlying securities…and so on.
The "flash crash"
Given the advances in computer and communications technology, it is likely that high-frequency trading of the type we see today would have emerged in some form. But it was the official response to the 2008 financial crisis that gave high-frequency trading a kick start.
With markets such as the New York Stock Exchange keen to improve liquidity and steady investor nerves in the wake of the collapse of Lehman Brothers, they started, in effect, to pay fees to traders for the transactions they undertook.
High-frequency trading could allow firms to accumulate substantial fees, given the immense number of transactions that could be undertaken.
The provision of liquidity, and the suggestion that this helps stabilise financial markets, are two of the key pieces of evidence cited in defence of high-frequency trading. But this case was dented in the May 2010 flash crash.
Initially blamed on high-frequency trading, the mysterious plunge and swift recovery of the Dow Jones Index prompted the industry's defenders to insist that it had nothing to do with the short-lived crash. On 10 May 2010, CME Group, a futures exchange, published a report declaring: "Certain HFTs [high-frequency traders] were active in both spot and futures markets during this period as an ordinary course of business. However, there is no visible support of the notion that algorithmic trading models deployed in the context of stock index futures traded on CME Group exchanges caused the market fluctuations in question."
But US regulators the Securities and Exchange Commission and the Commodity Futures Trading Commission identified the trigger as having been a single sale of $4.1 billion in futures contracts by an investment fund, the effect of which was swiftly magnified by the actions of high-frequency traders.
In a sense, high-frequency trading is simply the latest manifestation of something as old as financial trading – the urge to be first with the news and first to trade on it. But the more people and institutions practicing high-frequency trading, the thinner the profits will eventually be.
Perhaps high-frequency trading will prove to be a victim of its own success.