Hermès (RMS) and Richemont (CFR) to join Euro STOXX 50 Index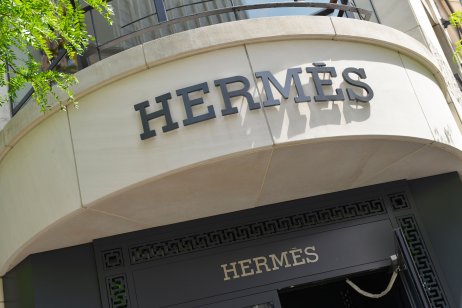 Luxury goods groups Hermès (RMS) and Richemont (CFR) will be promoted to the blue-chip Euro STOXX 50 Index from 20 December.
The equity index comprises the 50 largest Eurozone companies across 20 supersectors by free-float market capitalisation.
Under its fast entry rule, France's Hermès, which has a free-float market capitalization of €58.32bn ($66.03bn), will push out Universal Music Group (UMG), which is worth just €19.82bn. Meanwhile, Switzerland-based Richemont, which has a market capitalization of €68.51bn, will supplant Vodafone (VOD), which stands at €37.03bn.
Shares in all four companies fell by around 2% in early trading in Europe.
Luxury boom
Many luxury groups have reported soaring sales since a dip in the first six months of the pandemic. Consultancy firm Bain & Company said that in its 20 years of publishing the Luxury Study "it has never seen a year of surging performance to match 2021."
Cartier owner Richemont said sales in the six months to 30 September 2021 increased 63% year-on-year to €8.9bn, while its operating profit of €1.9bn was 331% higher than in 2020 and 67% higher than in 2019.
In its own half-year results to 30 June 2021, sales revenue for the Birkin bag-maker Hermès grew by 77% year-on-year to €2.15bn.
Both companies' share prices have been at all-time highs since the start of the year. Richemont is up 72.37% in the year to date, while Hermès is up 85.89%.
What is your sentiment on CFRz?
Vote to see Traders sentiment!
Outlook for the sector
Russ Mould, investment director at AJ Bell, told Capital.com that luxury businesses tended to be resilient during tough times due to their core base of ultra-wealthy clients, but that it was aspirational buyers and tourists who had driven this year's cyclical boost.
"An ongoing economic upturn, and the return of international travel, could therefore both be a further boost to sales of luxury goods, especially in Europe and Asia," Mould said.
"Both Hermès and Richemont have the powerful brands that command pricing power and leave the firms relatively well-positioned to defend their margins from the ravages of inflation, an attribute which may become increasingly valuable should input cost increases prove persistent."
Effect on stocks
Early reports suggested the firms' inclusion in the STOXX 50 could fuel further demand for their shares, allowing funds that track the index to add the stock.
Mould said this was unclear, however, even if their business models and financial performance remain sound and attractive.
"Passive index-followers may have to acquire stock, but some shareholders may view this as a sensible time to sell to a price-insensitive buyer, at a time when Hermès, in particular, is trading on a particularly elevated valuation, based on multiples of sales or earnings.
"Everything has its price, even luxury goods."
Read more: Luxury stocks make a lucrative comeback