Helen of Troy shares jump on raised outlook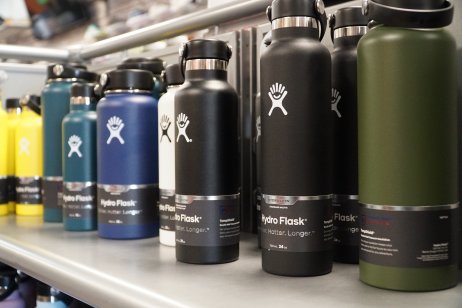 Shares of Helen of Troy jumped more than 6.8% to $233.04 per share Thursday after the consumer products company raised its outlook for the upcoming quarter and full year.
The share price increase is the single largest one-day jump since August for the owner of brands including OXO, Hydro Flask, Vicks – though the shares are still down 2.23% on the month.
Earnings details
The upgrade was included in the El Paso, Texas-based company's fiscal second quarter earnings report.
Helen of Troy said net sales decreased 10.5% for the three months ended 31 August, totalling $475.2m. However, the total also represents a 14.8% increase from 2020, before the pandemic hit, the company said.
Net income fell 41.2% to $51.3m, or $2.11 per diluted share, down from $87.3m, or $3.43 per share, for the same period last year.
Adjusted EBITDA decreased 23.1% to $87.2m.
Cash and cash equivalents totalled $31.8m at 31 August, down from $148.4m a year ago. Total debt increased to $472.2m from $300.1m.
Core brands
Meanwhile, the company saw its core business sales decrease 7.9% from the prior year period.
The most significant declines in revenue came from Helen's Leadership Brands – which include Hydro Flask, Honeywell and Braun – and its online channel sales. These two categories saw declines of 8.7% and 17.5% when compared to the 2021 fiscal year, respectively.
To mitigate some of these losses, Helen of Troy sold its personal care brands in June to HRB Brands for $44.7m in cash. HRB is the owner of brands including Brut, Pert and Sure. The sale did not include Helen's Latin America and Caribbean regions.
"The second quarter exceeded our expectations," Helen's CEO Julien Mininberg said. "We are pleased to see our diversified portfolio once again deliver, with Housewares and Beauty both topping last year's especially strong sales growth."
Outlook
The company raised its outlook for the full fiscal year after the second quarter results came in "better than expected" and "positive trends" in the commercial space.
In monetary terms, Helen sees full year net sales of $2.02-$2.07bn, which implies a decline of 3.5% to 1.5%.
Mininberg said the company expects to see its core business increase slightly above the 25.1% growth rate it saw last year. Mininberg also expects earnings per share growth between 0.2% and 2.9% above last year's growth.
"Our strong balance sheet provides dry powder to further accelerate long-term value creation by capitalising on potential acquisition opportunities and affords us the ability to opportunistically buy back our stock," Mininberg said.
Read more: US earnings will beat estimates again: JP Morgan Asset