Hedging basics: what is a hedge?
Subscribe to Weekly Highlights
The major market events for the week ahead right in your inbox.
Subscribe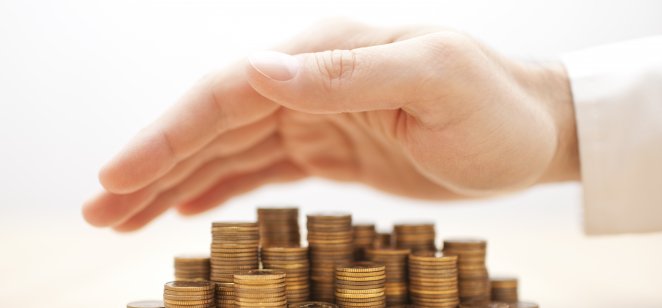 Think of hedging like insurance. Insurance doesn't prevent something bad from happening, but, it does reduce the financial impact if and when it does.
Take car insurance for example, let's say your car was damaged in an accident, the insurance you've been paying each month means that, in most cases, you will not be out of pocket when fixing or replacing your car.
Unlike insurance, hedging is not as simple as paying a monthly fee to protect your investments. Let's discover the hedging basics, and the strategies traders can use to hedge.
Minimising your risk
Hedging is all about protecting your portfolio and minimising your risk. When you hedge, you are using the market to offset the risk of adverse price movements. Hedging is a specific practice in which traders use one of a variety of strategies to protect their profits. It's about reducing losses not about making a profit.
The practice is used by all types of traders – portfolio managers, individual investors, corporations, etc. – however it usually takes traders some time to develop a strategy that works for them and their portfolio.
How to hedge?
There are lots of way to hedge against losses. Many traders use derivatives such as options, futures, and CFDs to offset their risk, whilst others may use the practice of diversification. Each method has its own benefits and risks for a trader, let's dive a little deeper and discover more.
Put Option
Put Options are used to allow a trader the option (choice) to buy or sell shares at a specific price at a future date. For example, you own shares of company C, which you think will do well in the long run but aren't quite so confident about its near-future. To protect yourself from major losses, you buy a Put Option, which lets you sell shares of company C at a specific price. If the stock goes below this price, your losses will be reduced by the gains of the Put Option.
Futures contact
A futures contract is an obligation to buy a certain product, service, share, or really anything else, in future, on a specific date, with a price set today. Take this example. As the boss of company C, you're worried about an essential ingredient, ingredient X, of your product increasing in volatility. This could affect your profits. To hedge against the volatility of ingredient X, you enter into a futures contract that allows you to buy ingredient X at a set price in the future. This means you won't have to worry about price rises during this time. However, if the price falls you will still be liable to pay the difference, meaning you still risk losses.
| | |
| --- | --- |
| Long position overnight fee | -0.0500% |
| Short position overnight fee | 0.0140% |
| Overnight fee time | 22:00 (UTC) |
| Spread | 0.00308 |
| | |
| --- | --- |
| Long position overnight fee | -0.0500% |
| Short position overnight fee | 0.0140% |
| Overnight fee time | 22:00 (UTC) |
| Spread | 60.00 |
| | |
| --- | --- |
| Long position overnight fee | -0.0082% |
| Short position overnight fee | -0.0061% |
| Overnight fee time | 22:00 (UTC) |
| Spread | 0.09 |
| | |
| --- | --- |
| Long position overnight fee | -0.0166% |
| Short position overnight fee | 0.0060% |
| Overnight fee time | 22:00 (UTC) |
| Spread | 3.0 |
Diversification
As the famous saying goes, 'Don't put all your eggs in one basket'. The same applies to building your trading portfolio. Many traders reduce their risks by investing in a variety of industries, countries and financial instruments. This is diversification. It means if one of your investments is affected by a recession, down-turn, or scandal, your entire portfolio won't be lost.
CFDs
A CFD, or 'Contract for Difference', is derivative that allows traders to speculate on price movements of various financial instruments. CFDs can be used as a standalone trading strategy, however, they are also a very popular hedging tool as they can be used to reflect the exact position size needed. For example, you're a long-term investor in company B, you believe in the company in the long-term, but you see some short-term troubles. To protect your portfolio, you take a sell position with CFDs so when the market dips, your profit is protected.
CFDs are best used in hedging when a particular market is moving against you, when the wider market looks uneventful, or when the wider gains seem marginal compared to your position size. During periods of large volatility CFDs can be even more risky. Markets can, and do reverse, which makes trading against the trend a strategy only for experienced traders. If you would like to learn more, check out this video with David Jones, which goes into much more detail on the topic.
Hedging – is it worth it?
As far as risk management goes, hedging is an extremely useful tool for traders to protect their profits and prevent substantial losses.
When hedging, traders should be aware that it is a protective strategy, used to offset losses, not a strategy used to gain profit. But, if employed correctly it can be very effective.
On the other hand, it's important to remember that hedging is risky. Unlike the insurance you may pay on your house, car or other assets, hedging doesn't offer any guarantees. Even with the most well-developed hedging strategy the markets may still move against you and you can incur losses.