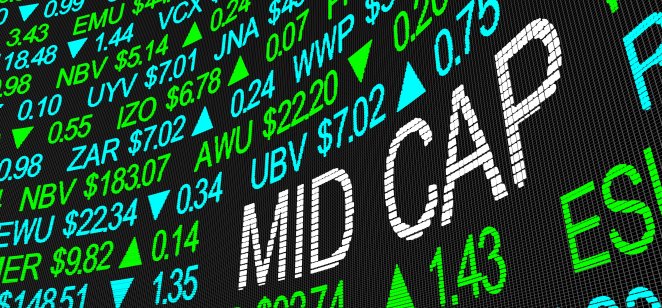 Content
So far this year, UK mid cap stocks have not been a good place to be for investors.
Unlike the broader UK market, which has proven resilient year-to-date, it has been a torrid six months for UK mid cap stocks and smaller companies, with the FTSE 250 down 22% and the FTSE Small-Cap off 16%.
This in contrast to the 4% fall seen in the blue-chip FTSE 100 (UK100).
Not surprisingly the FTSE 100 has benefited from a higher weighting in oil and commodity stocks that have been boosted by the hikes in energy prices and cost inflation.
It has also benefited from exposure to defensive sectors, such as utilities and consumer staples.
What is your sentiment on SRP?
Vote to see Traders sentiment!
Mid-cap stocks rebound?
But is there an argument that mid caps have been oversold now.
Alex Wright lead manager of Fidelity Special Values investment trust and Fidelity UK Special Situations fund; and Jean Roche manager of Schroder UK Mid Cap investment trust argue that 'mid cap' and smaller company shares have suffered an 'excessive de-rating' this year that should result in a rebound once stock markets stabilise.
In a fund update on Citywire, Wright at Fidelity admitted that his funds' structural bias to small and mid-caps and sector exposure (underweight oil and gas and mining, and overweight consumer discretionary) had proved a headwind.'
However, he stressed that while the short-term economic outlook was challenging as central banks combat inflation and recession risks, a downturn had already been priced into share prices.
"We believe sentiment has recently become overly pessimistic. Cyclicals and mid and small caps, for example, have significantly derated reflecting excessively negative outlooks, which is presenting us with attractive opportunities."
With this in mind, Wright has increased his weighting in support services group Serco (SRP) he has also moved money into Austria-listed oil and gas group OMV.
Roche at Schroders has made several tweaks to the portfolio over the half-year period in the mid-cap space. She has taken exposure in the property sector via Savills (SVS) and Sirius Real Estate (SRE.L), and has added to critical power solutions provider XP Power (XPP), shipping services company Clarkson (CKN) and mining equipment specialist Weir (WEIR).
Value opportunities
Scott McKenzie, Fund Manager at Amati Global Investors has recently take the opportunity to add to some of his most oversold, high quality businesses.
Within the midcap arena he highlights the following businesses as now being highly attractive to long term investors.
Future (FUTR), an online specialist publisher; GB Group cybersecurity software specialist; Gamma Communications, a B2B telecoms services company and CLS Holdings (CLS), a REIT specialising in high grade office assets in London/South East and Germany
"All four have seen material de-ratings over the past six months despite demonstrating robust earnings performance and positive growth credentials.
"We believe this disconnect between valuations and growth prospects represents a rare opportunity. Over the long term, exposure to the highest quality businesses is a consistently positive factor in delivering strong performance from UK smaller companies.
"The foundations for positive future returns are built on today's increasingly attractive valuations, backed by the strong balance sheets and high profit margins we find in businesses such as the four we highlight above."
Jason Hollands, managing director at Best Invest understands where Wright and Roche are coming from but thinks the case for generally investing in mid-caps at this point is finely balanced.
"On the one hand, there has been a significant de-rating, opening up some value opportunities but it is also indicative of the very grim outlook for the UK domestic economy. Unlike the FTSE 100, where over three quarters of earnings are generated overseas, the mid-cap segment of the market is a lot more exposure to the domestic economy.
"That not only leaves many mid-cap stocks a lot more vulnerable to the potential recession on the horizon, they are also more exposed to Sterling weakness."
He adds; "I think if you want to take a contrarian bet on mid-caps, I would suggest the Mercantile Investment Trust (MRC)or JP Morgan Mid Cap Growth Investment Trust, both of which are trading on steep discounts of -12.4% and -15.3% respectively".
Read mnore