Harley Davidson revs up on Q3 earnings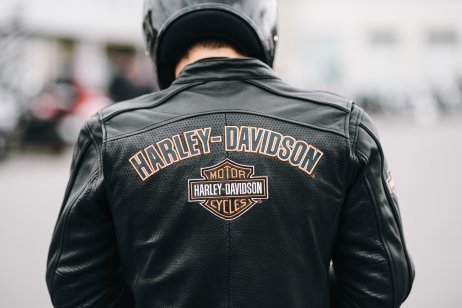 Shares of Harley Davidson were up more than 6% on Wednesday to $37.62 (£27.38) after the company released its Q3 earnings.
Over the last month, shares have sunk 1.47% and are down more than 25% over the last six months.
Earnings details
According to the Milwaukee-based company's earnings report, it brought in $1.63bn in sales and had a net income of $163m.
These figures represent a 17% and 36% increase in both categories compared to Q3 2020, respectively.
The company also produced EPS of $1.05, up 27 cents from a year ago.
Four analysts at MarketBeat expected the company to report sales of $1.1bn and EPS of 89 cents.
Jochen Zeitz, the company's chief executive, said in a statement that Harley Davidson's performance provides "encouraging initial proof points of our five-year strategy."
"Our teams continue to work to mitigate the impact of the ongoing supply chain challenges that our sector faces, however our performance underlines that we are on course to deliver our long-term Hardwire strategy," Zeitz added.
Inflation and supply chain concerns
Harley's Q3 earnings also seemed to assuage some of the inflation and supply chain concerns that many investors have about the broader market.
The company was able to increase the number of motorcycles it shipped during Q3 to 47.9 million, compared to the 43 million it shipped at this time last year. This total represents a 12% year-over-year increase.
Harley's revenue from motorcycle sales rose significantly in Q3 as well, reaching $1.61bn compared to the $964m figure it earned in Q3 2020. Most of this growth occurred in North America while international markets saw a decline in motorcycle sales.
These sales helped push the company's operational revenue nearly 110% higher, reaching $98m in Q3 compared to the $47m the company earned last year.
Raised outlook
Harley Davidson raised its guidance looking ahead to Q4 and the full 2021 fiscal year.
The company expects its financial services segment operating income growth to increase between 95% and 105%, up from the previously projected rates of 75% to 85%.
It also expects its capital expenditures to decrease to between $135m and $150m, down from the previously projected $190m to $225m.
The motorcycles segment is also expected to grow between 30% and 35%, the earnings statement says.
Read more: Fed expects inflation to remain elevated into 2022