Hamptons forecast a 3.5% rise in UK house prices for 2022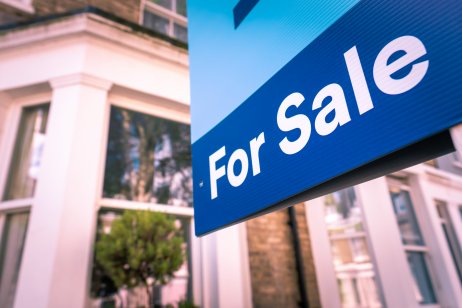 UK-based real estate agent, Hamptons International forecasted that house price growth in 2022 would be above pre-pandemic levels.
In its market insight report for the autumn, the housing group has said it predicts the average house prices in 2022 to rise by 3.5%.
The group also forecasted that growth at the end of this year would be 4.5% higher than in the quarter ended March 2020.
Economic recovery
Hampton's said, however, that the growth will start to slow in 2023 to 3% as the economic recovery loses momentum. By 2021, the average price could be 13.5% higher than today, according to the report.
The group said that the property market for 2021 has "consistently confounded expectations on every front" as the level of demand for homes rose and willingness of lenders to offer discounted mortgages also increased, with the cost of some loans falling to "historic lows".
More homes sold in 2021
"As a consequence, more homes could be sold this year than since 2007 – the market's pre-financial crisis peak," the report added.
Hamptons International, which is an estate agent chain with 92 branches across the UK said that, in 2021, London was the weakest performing region and the real estate giant said it expects this to persist.
"We forecast that prices in the capital will end the year 1.5% higher than in Q4 2020, with 1.0% growth in 2022 and 1.5% in 2023. In 2024, London should begin to outperform the regions once again," said Aneisha Beveridge, head of research at Hamptons.
Outperform in 2024
"As London begins to pick up pace, 2024 will likely mark the end of the current house price cycle. With house prices across the regions set to be more spread out than at the end of previous cycles, this North-South divide will determine the pattern of future performance beyond the forecast period."
The group also announced that the rental market has outperformed and done far better than expected.
"Rental growth in six of Great Britain's eleven regions is rising at the fastest rate for a decade," Aneisha Beveridge added.
Read more: UK house prices fall in August as stamp duty holiday ends