Hair care firm Olaplex shines following IPO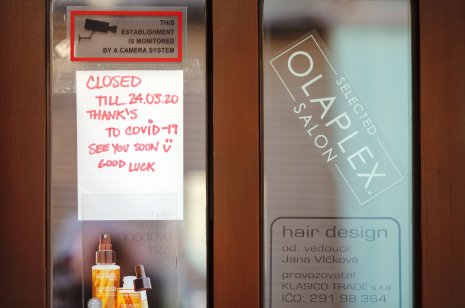 Hair-care product maker Olaplex shined Thursday on its debut on the Nasdaq stock exchange.
Share prices jumped 15% after opening at $21 per share on the Nasdaq Global Select Market – well above the boosted price target the company had outlined in an amended prospectus explaining its initial public offering (IPO).
Olaplex raised the pricing target on 28 September to $17-$19 from $14-$16. The Santa Barbara, California-based company was able to price 73.7 million shares at $21, achieving an upsized market valuation of $13.6bn (£10.1bn), the company announced in a news release.
Company's products treat damaged hair
Olaplex products include shampoos, conditioners, and oils designed to treat damaged hair.
Professional products used by hairstylists and sold in salons to consumers comprised 55% of 2020 total net sales. Another 18% of sales came from the company's specialty retail channel (principally Sephora). The remaining 27% were generated by direct-to-consumer (DTC) transactions, comprised of OLAPLEX.com and sales through third-party e-commerce platforms.
Professional sales grew 59% from 2019 to 2020. Specialty channel sales increased 75%. DTC jumped 260%.
Skyrocketing sales
The hair care company's net sales skyrocketed 90% year-over-year to $282.3m in 2020, while adjusted net income jumped 30.45% to $131.1m during the same year, according to the regulatory filing. Adjusted EBITDA grew 98% to $199.3m. Margin improved to 71% from 68% in the prior year.
Olaplex was founded in 2014. The company says it had approximately 170,000 returning customers between 2020 and 2021.
Private equity involvement
Advent, a global private-equity investor, owns approximately 79.6% of the company's combined voting power following the IPO, according to a regulatory statement.
The private equity firm acquired Olaplex in 2019 from beauty industry veterans Dean and Darcy Cristal for an undisclosed sum.
Goldman Sachs, JP Morgan, Morgan Stanley and Barclays served as the IPO's lead underwriters.
Read more: McCormick beats earnings forecast despite logistics woes