Gulf stocks slump following oil crash on Covid variant concerns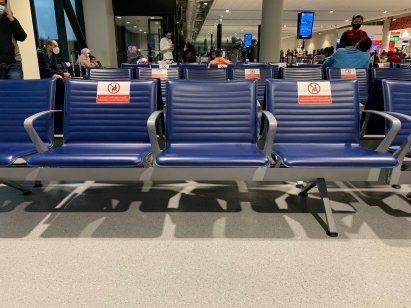 Stock markets in the Gulf slumped on Sunday after oil prices crashed last week on concerns over the new Omicron Covid-19 variant derailing global economic recovery.
Oil prices fell over 10% on Friday to see its worst day since April 2020 amid a sell-off in risk assets across the globe.
Saudi Arabia's benchmark Tadawul All Share Index on Sunday saw its worst intraday percentage fall since early May 2020, down 4.5%. Most stock markets in the Gulf operate from Sunday to Thursday.
Gulf stocks slump on Sunday
Petro-firms Rabigh Refining & Petrochemical and Saudi Kayan Petrochemical were the top two losers on the Saudi benchmark index, down over nearly 10% each.
"Commodity markets suffered a volatile week as mixed economic data and concerns about a new COVID-19 variant saw big shifts in sentiment. The huge selloff on Friday left the market on fragile ground coming into a new week," said ANZ Research in a note.
In Doha, benchmark QE General Index closed 2.8% lower on Sunday. Losses were broad-based with construction firm Investment Holding Group and lender Commercial Bank of Qatar falling over 4% each to emerge among the top drags on the index.
Uncertainties
Elsewhere, Dubai's benchmark Dubai Financial Market General Index tumbled over 5% on Sunday.
"Initial reports suggest that symptoms from the Omicron variant are mild, but there are still question marks around how effective current vaccines will be against this latest variant," said Warren Patterson and Wenyu Yao of ING.
"According to reports this morning, it will be another two weeks or so before BioNTech will have some more scientific evidence on the new omicron variant that will inform how governments around the world may react to this new omicron variant," Robert Carnell of ING added.
Read more: Omicron Covid-19 variant sets off strong market reaction