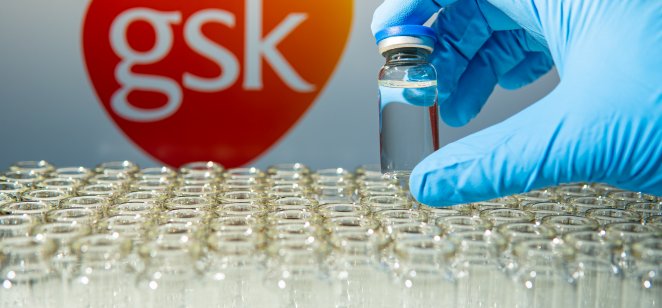 SK Bioscience and GlaxoSmithKline have moved to phase three of their global clinical trials for a new coronavirus vaccine.
The latest phase follows two successful interim phases that focused on immunogenicity and safety date. It will evaluate the GBP510 vaccine against the Oxford AstraZeneca vaccine. Should it achieve positive results the producers aim to distribute the new vaccine via the global COVAX facility in the first half of next year, subject to regulatory reviews.
The latest round of trials builds on the two earlier phases and will see approximately 4,000 people from a range of countries given the GBP510 jab. It will compare results with the AstraZeneca Oxford University vaccine, making it one of the first times a global vaccine trial has compared two different coronavirus vaccines.
Big next step in fight against coronavirus
Commenting on the success, so far, of the new vaccine, SK Bioscience CEO Jaeyong Ahn said: "Taking this important step towards overcoming the global pandemic situation, SK and GSK will bring our technical expertise together for the development of an adjuvanted protein-based vaccine candidate, GBP510." Adjuvantion is a pharma cological term for a drug or subtsance use to improve the efficacy or potency of another drug.
Thomas Breuer, GSK chief global health officer, added: "While many countries have made good progress with vaccination, there remains a need for accessible and affordable COVID-19 vaccines to ensure equitable access and to protect people across the world.
"We are pleased to contribute with GSK's pandemic adjuvant and to be working with SK to deliver the vaccine at scale via COVAX if it is approved."
Other COVID-19 GSK projects
GSK is also collaborating with mRNA specialist CureVac to develop the next generation of optimised mRNA vaccines that would potentially be able to address multiple emerging COVID-19 variant strands in one vaccine.
What is your sentiment on BTC/USD?
Vote to see Traders sentiment!
This is in addition to work conducted with Vir Biotechnology to develop identify anti-viral antibodies that could be used as therapeutic or preventative options for coronavirus.
Phase three trials are also under way between GSK, Sanofi and Medicago to develop adjuvanted, protein-based vaccines. Adjuvant-based solutions are considered to be of especial importance in a pandemic as they may reduce the amount of vaccine protein needed in each dose, allowing more people to receive a vaccine.
Trade GlaxoSmithKline PLC - GSKl CFD