Greggs (GRG) appoints new female boss and confirms still-warm sales and profits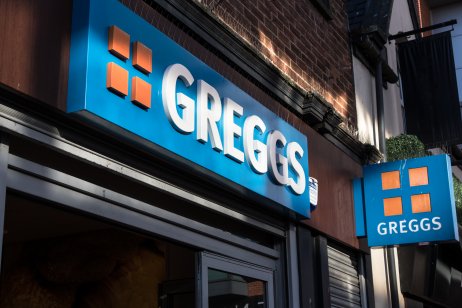 British savouries-and-snacks maker Greggs confirmed strong sales across its 2,181 stores in the Christmas run-up. It added that Roisin Currie will become the company's new CEO.
In early trading, Greggs shares slipped 1.19% to 3,331.74p. The company's share price has increased in the last 12 months, hitting a high of 3,443.00p and a 1,789.00p low.
The FTSE 250-listed business reported £1.23bn in sales for the year, 5.3% higher than in 2019, supported by 131 shop openings. Full-year results will be ahead of expectations, the company said.
In the fourth quarter, like-for-like sales were up 0.8% across a two-year metric, although Greggs says "challenging conditions" are bearing down on consumers.
Supply chain and cost-of-living pressures bite
The company saiod that the latest quarter numbers were achieved against a backdrop of continued disruption to its supply chains. It noted that while conditions in the first few months of 2022 are tough "we are confident that we are well placed to make progress on the many attractive opportunities that lie ahead.
"Our teams across the business have done a magnificent job coping under difficult circumstances and in recognition of this we brought forward the planned 2022 pay awards for our operational teams by five months."
Extra shareholder pay-out baked in
Roisin Currie has been with Greggs for more than a decade – she's currently the company's retail and property director. She will replace Roger Whiteside in May.
The Newcastle upon Tyne-based business says it plans an extra shareholder pay-out of £30m-£40m this year.
Read more: Three trends to watch as crypto goes mainstream