GreenSky shares jump 52% on Goldman Sachs acquisition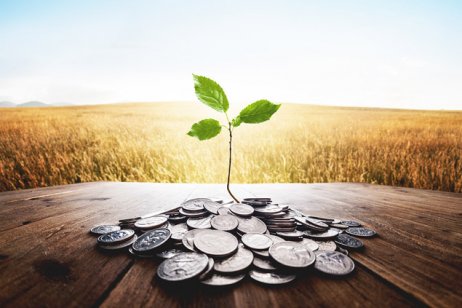 Consumer lender GreenSky's shares jumped 52.6% Wednesday morning, following the announcement it had agreed to be acquired by the Goldman Sachs Group in an all-share transaction valued at $2.24bn (£1.61bn).
The transaction, announced before the market open, sent GreenSky shares from $7.76 per share to $11.84 at the opening bell. The $2.24bn purchase price values GreenSky at $12.11 per share.
The stock swaps equates to 0.03 shares of Goldman Sachs for each GreenSky share, based on Tuesday's closing share price. Goldman Sachs shares dipped on the news however, to $396.88 from the $398 opening price on the news.
GreenSky to continue to deliver loans
"The GreenSky team and I are thrilled to be joining Goldman Sachs", said GreenSky CEO David Zalik in a prepared release. "In combination with Goldman Sachs, we're excited to continue delivering innovative point-of-sale payment solutions for our merchant partners and their customers on an accelerated basis."
The transaction is expected to close in the fourth quarter 2021 or the first quarter 2022.
Atlanta-based GreenSky is a retail e-commerce lender specialising in home improvement, health care and general consumer finance loans. GreenSky offers point-of sale financing for consumers over its app to over 3.7 million customers, the company reports and has financed roughly $28bn to prime and super-prime borrowers.
A prime borrower is defined as having a credit score of 670 or greater on a 0-700 scale, while a super-prime borrower has a perfect 700 credit score. As a result, prime and super-prime borrowers pay lower interest rates on loans.
Read more: Goldman Sachs Q2 profit growth driven by investment banking