GTEC stock doubles on announcement of new E-powered loader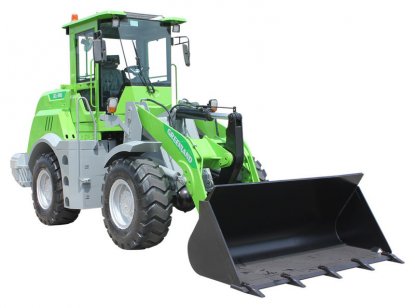 Shares in the electric industrial machinery maker Greenland Technologies more than doubled in intra-day trading on Friday after it announced a new electric front loader.
The company is already leading transmission and drivetrain systems provider in China where it supplies electric forklifts for material handling in warehouses. But the company is also moving into industrial vehicles used on construction sites outside.
On Friday the company announced an electric wheeled front loader called the GEL-1800, which is the second vehicle in its industrial line of front loaders joining the GEL-5000. The company also has an electric excavator called the GEX-8000.
A front-end loader is a large engineering vehicle used to pick up and move materials. They are often used in construction sites to move materials into a dump truck, container or other large piece of construction equipment.
Stock performance
Greenland Technologies closed at $5.22 per share on Thursday and at one point on Friday was trading as high as $10.84 per share.
By the afternoon the shares settled lower at around $8.50 per share – still good for a 62% climb over the prior day's close.
The shares hit their all-time highs of $26.42 per share in February but lost as much as 64% of its value before Friday's surge.
Competitors
While Greenland Technologies is a leader in China it does have other competitors.
The industrial manufacturing arms of carmakers Toyota and Hyundai each make or are planning to release electric excavators. Likewise mining machinery maker Famur makes its own electric excavator.
Read more: China's industrial output, retail spending rise in October