Great Resignation signals power shift to labour force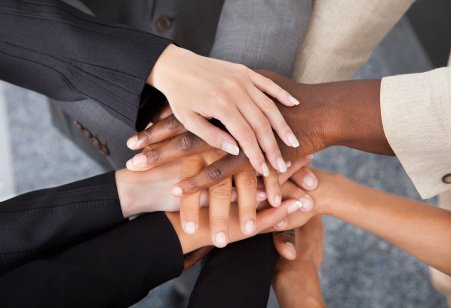 The American workforce is on the hunt for better jobs after a tight labour market led to a 'Great Resignation' and the seperation of 4.5 million US workers.
The latest data compiled by the US Department of Labor shows the number of employees that quit their jobs spiked to 3% in November, as nearly 160,000 employees left their food service jobs, over 52,000 walked away from healthcare, while transportation, warehousing, and utilities lost more than 33,000 workers.
In an interview with Capital.com, Lindsay Hansel, president of US-headquartered First Class Recruiting, said "there are more jobs than people willing to work."
"This drives the cost of labour, supply and demand," she continued. "People can just quit and find a better paying job, with retail and lower-level administrative roles being hit the hardest."
New Opportunities
In November 2021, the number and rate of hires were little changed at 6.7 million and 4.5% respectively, while total job separations – including quits, layoffs and discharges – jumped to 6.3 million.
Hansel said, "people can drive for Uber or Lyft, work 20 hours a week and make $60,000 a year."
"The cost of labour has gone up across every sector and the consumer will pay the difference through inflation."
During early trading on Thursday, shares of Uber are down 2.80%, while Lyft is up 0.046%.
In retail, Walmart is off by 0.11%, Amazon is down 1.37%, as Costco and Target have fallen near 0.37% and 1.40% respectively.
What is your sentiment on UBER?
Vote to see Traders sentiment!
Inflation outlook 2022 – Fed misses target
Also in November, US consumer prices rose at the fastest pace in four decades, putting pressure on the US Federal Reserve (Fed's) to taper its asset purchase programme down more quickly and revisit the timing of future interest rate hikes.
Minutes from the Fed's December meeting, released Wednesday, showed the central bank may do just that, though one economist noted, the discussions were held ahead of the Omicron peak.
On a 12-month basis, the Consumer Price Index (CPI) was up 6.8% in November, according to the Bureau of Labor Statistics.
Joey Von Nessen, a research economist at the University of South Carolina, told Capital.com "the high rate of inflation will likely begin to taper in 2022 as businesses continue to scale up production in response to strong consumer demand."
"Inflation will also cool if the Federal Reserve raises interest rates as expected, but it will probably not revert back to the Fed's 2% target rate by the end of the year," he went on. "Any reduction will be partially offset by the strong labour market putting upward pressure on wages."
In 2022, "the major wild card will remain any new Covid-related disruption not anticipated."
Read more: CRO coin price prediction: is Crypto.com's token a buy?