Graft Polymer announces plan to list on LSE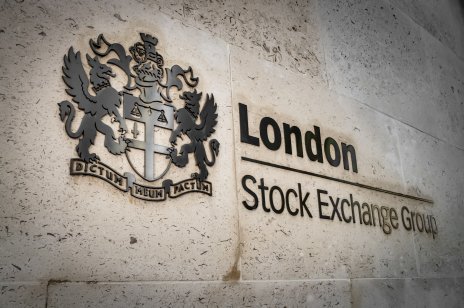 Graft Polymer has announced its intention for its stock to be admitted to the standard segment of the Official List of the Financial Conduct Authority (FCA) and to trade on the Main Market for listed securities of the London Stock Exchange.
In a statement published on Wednesday, the business outlined that it is focused on the development of polymer modification and drug delivery systems.
It said it has developed a proprietary set of polymer modification technologies, which can improve existing products and processing methodologies by enhancing performance, simplifying manufacturing and reducing material consumption, in turn reducing costs.
In 2020, the global impact modifier market was estimated to have a value of $3.9bn (£3bn).
Patent applications
Graft Polymer said it has made several patent applications and has a layered IP strategy.
"The group's products address customer needs across a wide range of end use markets, from automotive through to medical and is not dependent on one market segment," it said.
In late 2018, the company said it began its first commercial sales to various polymer compounders in the automotive, packaging, construction, consumer products, clothing, aerospace, healthcare and medical markets.
"The group has licensed its Drug Delivery System ('DDS') platform IP to MGC Pharmaceuticals ('MGC Pharma') in relation to MGC Pharma's CimetrA product. The group expects to receive royalty payments resulting from the sale of CimetrA and CannEpil-IL products," it added.
The business currently has distribution relationships with multiple partners globally, including in Europe, India and Russia and is now seeking to accelerate its growth strategy and provide access to new sources of funds.
Spending plans
Graft Polymer said the funds raised will be used for an additional production line and further expansion of its research and production facility in Slovenia.
Moreover, funds from an IPO would also go towards investing in a HACCP and food grade 'GMP' certification at the group's facility in Slovenia, upgrading laboratories, future IP registrations, sales and marketing, and general corporate purposes.
Admission is expected in early January 2022.
Victor Bolduev, founder and CEO of Graft Polymer, commented on the plans.
"We are delighted to be bringing Graft Polymer to the London Stock Exchange's Main Market, particularly at a time when demand for combining polymer modification and environmental protection is rising. Graft Polymer's IPO will provide the Company with further capital to accelerate our developing of intellectual property as well as new technologies to provide novel products and solutions for market challenges that arise.
"Led by a highly experienced management team, we believe the diversity of our products enable us to deliver to various industries, distinguishing Graft Polymer from other global polymer modification groups which offer significantly narrower products and solutions," Bolduev said.
Appointment of advisors
The company has engaged Turner Pope Investments as its UK broker and RBG Legal Services, trading as Memery Crystal, as its UK legal adviser.
Graft Polymer also said it has retained Tavistock Communications to provide public relations services in the UK.
Read more: Rio Tinto buys Argentina-based lithium project for 5m