Great Portland Estates (GPOR) reports improved first half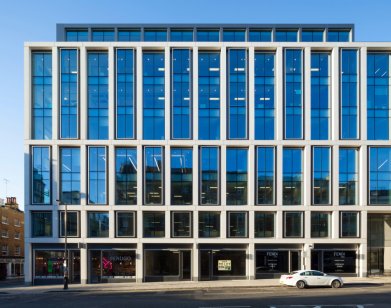 Great Portland Estates saw its stock price rise in early morning after posting strong first-half results.
In mid-morning trading its stock was up 1.3% to 756.80p.
The company reported an IFRS profit after tax of £62.2m ($83.5m); compared to a 2020 loss of £154.8m.
The FTSE 250 property investment and development company, which focusses on the London market, also revealed a portfolio valuation of £2.5bn, up 2% on the previous year. This 2% rise represented a 2.8% rise in office valuations but a 0.8% fall in retail.
Rental values were up by 1.6% with a small yield contraction of 1 basis point.
The company experienced total property returns of 3.7%, with a capital return of 2.2% versus the MSCI Central London (quarterly index) of 1.3%
Great Portland Estates also upgraded its portfolio rental value guidance, which is now 2% to 5% for the financial year.
An interim dividend per share of 4.7p was confirmed, the same as previously paid.
London property market recovery
Commenting on the half-year numbers, CEO Toby Courtauld said: "Whilst activity is not yet back to pre-COVID levels, it is clear that London's economy and its property markets are recovering with office workers and shoppers both returning to the main commercial districts of the capital.
"Simultaneously, we are seeing healthy growth in office jobs, which is driving renewed occupier demand for City and West End offices, up by more than 50% since this time last year.
"Encouragingly, we are successfully capturing this market momentum in our own spaces, leasing more in the first half than in the previous two years put together and beating rental values by 9.8% overall."
Courtauld added: "Whilst market volatility is possible in the near term, we expect these positive leasing trends to continue. As a result, and assuming no further COVID restrictions, we have raised our guidance for our rental values and now forecast that they will rise for the full year in the range of 2% to 5%".
Read more: Foreign ownership of UK property rises 180% in 11 years