Gores Guggenheim (GGPI) rises 23% on Polestar expansion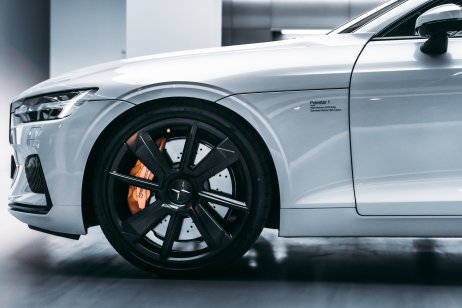 The stock of Gores Guggenheim, a special purpose acquisition company (SPAC), rose more than 23% to $15.83 (£11.78) on Monday aftter Polestar, an luxury electric vehicle maker that Guggenheim is helping to take public, announced its plans to expand.
Polestar, a Gothenburg, Sweden-based company, said in a proxy statement filed to the Securities and Exchange Commission (SEC) that the company plans to operate in more than 30 markets by the end of 2023 and plans to increase its sales to 290,000 vehicles by the end of 2025.
Since announcing its partnership with Polestar on 27 September, Guggenheim's stock has increased more than 34% in value.
Proxy statement
Thomas Ingenlath, Polestar's CEO, said in the proxy statement that the company's plan to expand is based on its "organic market expansion" and post-pandemic retail trends.
"New markets and growth in our existing markets underpin our near-term volume ambitions," Ingenlath said in a statement. "Longer-term, this expansion will be fueled by our plan to launch a new car every year for the next three years. These are the foundations of our rapid growth strategy."
Some of the markets Polestar says it is targeting are Spain, Portugal, Ireland and Israel.
Retail presence
Polestar's planned market expansion is also underpinned by the company's growing retail presence as the global economy recovers from Covid-19.
When Polestar launched in 2020, the company began operating in 10 markets. By the end of the year, it had expanded to 14.
By the end of 2021, Polestar expects to have more than 25 facilities in operation in the US.
A total of 86 Polestar locations are open worldwide, including downtown Polestar Spaces where customers can learn more about the electric vehicles.
The company's latest additions include Spaces in New York City and Boston, Massachusetts.
More than two million people have test driven a Polestar vehicle since August 2020, the company said.
Read more: Polestar revs up bn IPO deal with Gores Guggenheim