Google begins appeal against €4.34bn anti-trust fine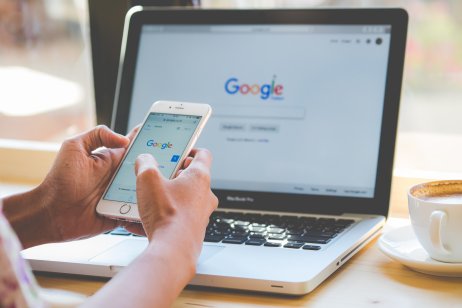 Google begins its appeal against a €4.34bn ($5.08bn) European Commission (EC) fine at the European Court of Justice in Luxembourg on Monday.
The fine was dished out by the EC back in 2018 for anti-competitive behaviour. The EC found Google was abusing its control over Android devices by forcing phone makers to pre-install apps such as Google Search and Chrome to the exclusion of other search engines.
Google has, however, denied its behaviour was anti-competitive and argued that consumers did have a choice.
Google's defence
Google maintains that as Android is open source and free for consumers, they can make their own decisions about what apps to install.
It further argues that as it is bearing the costs of developing and maintaining Android it must find ways to manage this expense, which means the inclusion of apps that will generate revenue, such as Search and Chrome.
If the EC's decision is upheld, some argue it could reshape the smartphone industry.
It could also put more pressure on Google, which is combatting other anti-trust challenges on American soil because the US government and several state attorneys general are accusing it of having a monopoly.
In a blog post penned in October last year, Google argued that the US Department of Justice's lawsuit was deeply flawed and relied on 'dubious antitrust arguments'.
What is your sentiment on GOOG?
Vote to see Traders sentiment!
Consumer choice?
Google highlighted that its main rival Apple features Google Search in its Safari browser because Google is "the best". It also points out that this arrangement is not exclusive and that competitors such as Bing and Yahoo! pay to feature prominently as well.
It added: "People use Google because they choose to, not because they're forced to, or because they can't find alternatives."
In early pre-market trade on the Nasdaq exchange in New York, shares in Alphabet were up 0.7% at $2,844.30.
Read more: EU and Apple clash over mobile chargers